Pleasure is a requirement of human life. To get pleasure and happiness the two main sources are recreation and adventure. Recreation is best when we are traveling with our friends and family. Pakistan is popular among the best tourist destinations in 2023. In this article, you will get information about the best travel destinations in Pakistan in 2023. Traveling in Pakistan and particularly traveling in the Northern areas of Pakistan is the best source of amusement, recreation adventure, and happiness. Travelers around the world like to go to those areas that have basic facilities such as hotels and highways. The natural beauty of lakes mountains, lush green valleys, tops covered with snow and running waters are attractive places for travelers who want to get recreation and happiness through their traveling activities.
Fortunately, Pakistan is a land where all these facilities are available in one place. When we move to Pakistan, we find mountains, high peaks, tops of mountains covered with snow, running waters, and much more that nature may offer. Weather is an important thing that attracts travelers. If the weather is diverse and suitable for traveling then travelers are attracted to that area. Pakistan is a place where there are four kinds of weather during the year. This diversity of weather makes Pakistan a favorable place for Tourists and adventurists. So, I am explaining here why people are attracted to Pakistan for traveling. Particularly traveling towards Northern areas of Pakistan is a pleasure and unique recreational activity.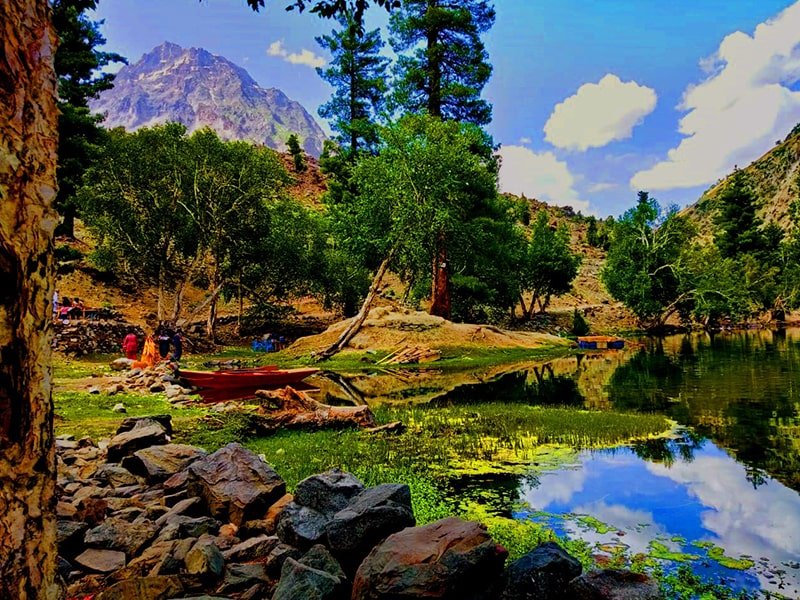 The best mountainous landscapes in the world
Pakistan has the best mountainous landscapes in the world. these mountainous landscapes are considered the best travel destinations in Pakistan. K-2 is the second-highest peak in the world. Pakistan has Nanga Parbat, which is called the killer mountain. Shogran is a beautiful mountainous place where Siri Paye is situated. Siri Paye is a vast Plain over the mountain's tops. Perhaps it is the most beautiful place in the world that keeps so much wider grassy plains.
Similarly, Pakistan has the beautiful city of Marree. Murree is called the Queen of mountains. All these landscapes make Pakistan the most attractive place to travel. For this reason, travelers around the world are attracted to Pakistan. Pakistan captures 5 tops that are higher than 8000 meters. Pakistan captures more than 100 peaks that are higher than 7000 meters. The Northern areas of Pakistan are filled with the beautiful mountainous landscape of Karakoram. Pakistan also captures more than 700 peaks that are 6000 meters tall.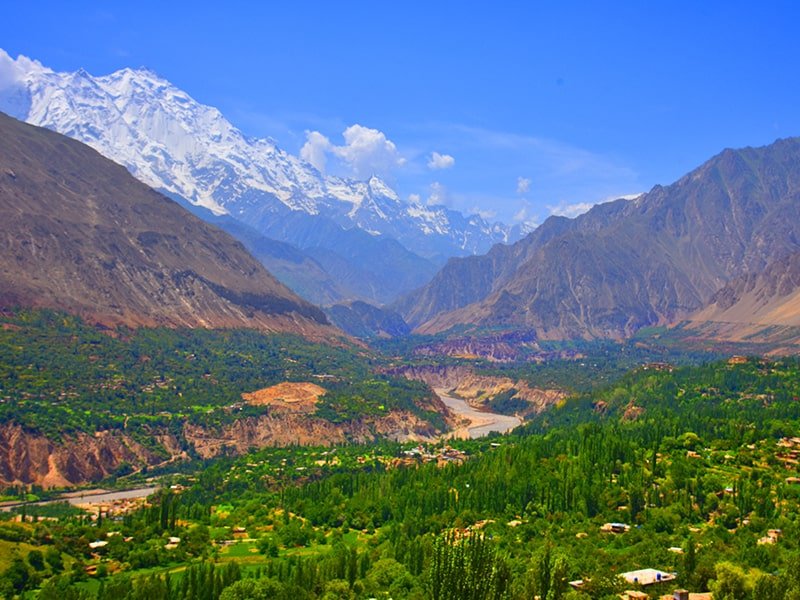 Beautiful lakes
Lakes are the best gift of nature that is beautiful as well as a source of water. God has also bestowed upon Pakistan a lot of lakes. The most famous lake is Saif Ul Malook. Saiful Muluk lake is the best travel destination in Pakistan. it is famous all over the world. People around the world come to see this gift of nature. Lake Saiful Muluk is situated in Kaghan Valley. Also, there is a lake upstream of Lake Saiful Malookk that is called Ansu Lake. This lake is a blessing of God. The human eye is astonished to see such a great source of fresh running water at such a height. These lakes make Pakistan a unique place blessed with such a beautiful scene.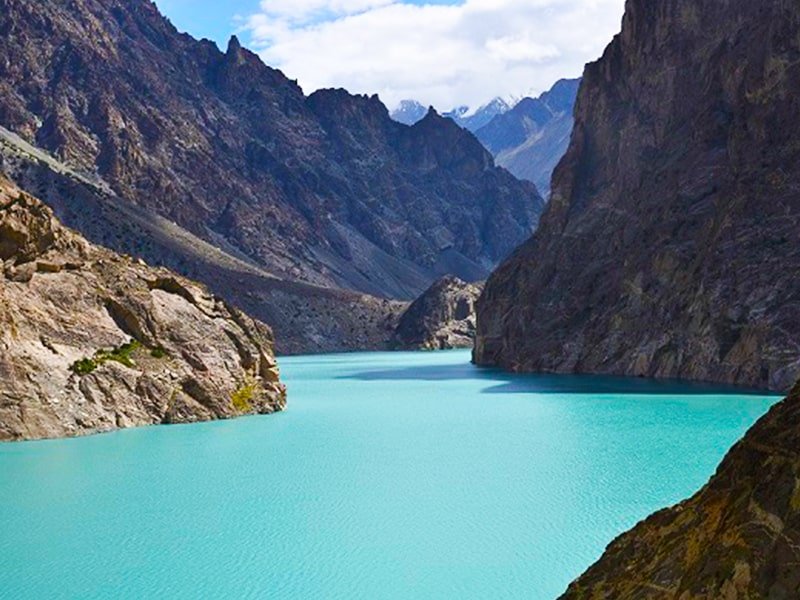 Warm water beautiful beaches
In the modern world, beautiful beaches are the most wanted and highly rated recreational places. All over the world, people rush towards the beaches to spend their best time. Pakistan has beautiful beaches enriched with warm water. The coastal areas of Pakistan are more than 700 kilometers.
In other places, there is dessert at one side and on the other side, there is the water sea stretched all around. The beaches of Karachi and the beaches of Manora, the beach of Aromara in Balochistan, and beaches of Pasheen, and the beaches of Gwadar are the most beautiful places. The Beach of Gwadar has become important and famous due to the international importance of Gwadar Port. The construction of the international-level Gwadar port has glorified the beaches of Gwadar and Balochistan. It is the best tourist spot and gained popularity across the world. Hundreds of tourists are rushing towards Gwadar port to enjoy the beach as well as to enjoy the beauty of Gwadar city and the sea.
This is a beautiful place. You can enjoy yourself with your family here. Spend your vacations on the beach and don't forget to take the best portable blender with you. You can make your shakes and smoothies by using them.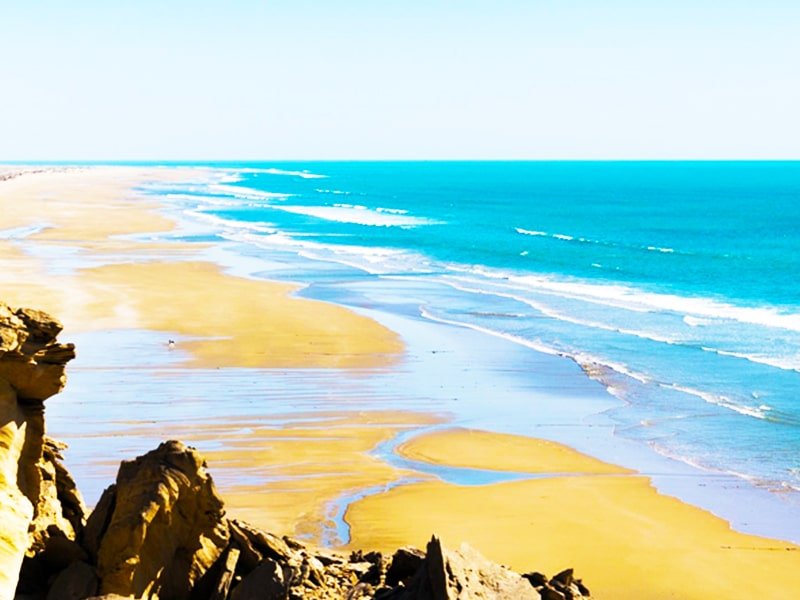 Pakistan has very beautiful cities spread all over its geographical area. Its beautiful cities are very popular and considered the best tourist destinations in Pakistan.
Karachi City
In south Karachi is the city of the sea. Karachi port is very famous and very important for the economy of Pakistan. Karachi's population is above 200 million people. In Karachi, there is a large diversity of cultures and different ethnic groups of people. On one side of the city, we have Bihari culture and Indian culture in Urdu-speaking areas.
On the other side of Karachi, there is traditional Sindhi culture. If we see at another side of Karachi, it has a rich culture of Pushtoon and Baloch people. Due to this diversity of different ethnic groups and people from different Geography areas of Pakistan Karachi is the most important city to visit and to spend a good time in that city. We can enjoy beautiful beaches at the seaside of Karachi.
We can also enjoy the deserts on the mainland side of Karachi. Different dishes and different food of different ethnic groups of people make Karachi food very diverse. In the central areas of Karachi Biryani is the most famous food of the people. Karachi Biryani is famous all over Pakistan.
Lahore City
When you move to the Central areas of Pakistan, there is Lahore. Lahore is the oldest City in this area. It is a very famous city in Punjab. It was also very famous in India before the partition of India and Pakistan. Lahore is a city of gardens and colleges. Lahori foods are famous all over the world. Like Karachi, Lahore has its own biryani and its unique taste. Nihari and Haleem is a traditional Lahori food.
The other aspect of Lahore is the history of the Mughal Empire. Badshahi Mosque is worth seeing the construction of the Mughal Empire. Shahi Qila is also another place that is worth seeing. The construction of these buildings gives us a strong knowledge of construction activities during the Mughal Empire.
The other famous places related to the Mughal Empire are Jahangir's tomb add Masjid Wazir Khan. Modern Constructions in Lahore are very famous that include the Orange Train track, and the high building of Alpha IT Tower. Local and foreign tourists would surely be got food street of Lahore. Without spending a beautiful evening in the food street there is no concept of a visit to Lahore.
Islamabad City
Islamabad is the capital of Pakistan. It is a modern and well-planned city in Pakistan. Islamabad has a beautifully constructed Faisal Mosque. The other worth-seeing areas of Islamabad include Shakar Pariyan and Damn e Koh.
Peshawar City
Similarly, in the West there is Peshawar. Peshawar is the most historical City e in this area. All tribes, all caravans, and all intruders to Indo-Pak passed through Peshawar. During ancient history, Aryans passed through Peshawar. Mangoles also crossed Peshawar. Other Muslim conquerors including Khilji, Lodhi, and Mughal also passed through Peshawar. So, this route is historical for the subcontinent.
When you go to Peshawar there is no concept of the visit of Peshawar without eating Chapli Kabab. Chapli Kabab is the most delicious food in Peshawar. Qissa Khawani Bazaar is a very historical bazaar in Peshawar. Other cities like Hyderabad Multan Faisalabad, Gujranwala, and Quetta are highly populated as well as have their own history, culture, and delicious foods.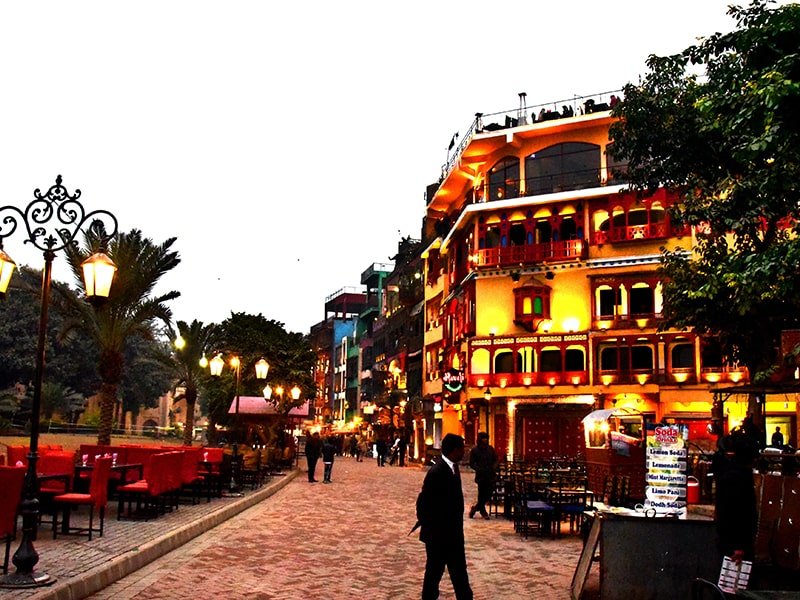 The archaeological history of Pakistan
Mohenjo Daro is a place that is the famous city of the Indus Valley Civilization. Similarly, Harappa is also an old city of the Indus Valley Civilization. Text is also an old historical and archaeological place. Archaeologists around the world visit Pakistan to see these areas. The ruins of these all civilizations show very diverse and very developed civilizations of those areas those Times. These three places Harappa, Mohenjo Daro, and Texla have a strong attraction for the archaeologist and for the geologist and persons who have a deep interest in the history of human development, civilizations, and ancient people.