[vc_row][vc_column][vc_column_text]PC (Pearl Continental Hotel) is a perfect winter destination in Malam Jabba. The destination wears a white shawl of snow in the winter, making it a white wonderland, providing many adventure opportunities to tourists. Malam Jabba is the ultimate winter getaway for those seeking the snow-covered peaks of Swat Valley with their natural beauty. Snow falling might be a routine for the people who live in Northern areas, but it attracts tourists from other parts of the country gathered to enjoy the white snow-covered landscape and participate in various snow-related activities.
Though summer seasons make it bustling with tourists, they experience the lush meadows and dense forest of Swat and Kalam Valleys and enjoy the beauty of glacial lakes, in which most favorite is Mahodand lake Kalam. But when winter comes, the Swat Valley turns into a dazzling wonderland for tourists, offering them many opportunities for adventure and entertainment, the most stunning live snow falling.
Malam Jabba Winter Attraction
Many people visit the valley during the winter to enjoy the snow-capped scenery. Malam Jabba, Gabin Jabba, Miandam, Matiltan, Kalam, Utror, Gabral, Ploga village, and Mahodand lake are mountain resorts where visitors can spend their winter vacations. Despite the threat of the COVID-19 virus, tourists still visit the Malam Jabba in the winter, but they also celebrate in the knee-high snow in the Kalam Valley.
The snowfall starts in December, ends in February, and doesn't melt entirely until March. You can do several things around the area, including visiting the PC Malam Jabba. Tourists from the whole country and other regions visit the Swat Valley at peak times when it's hot, the snow is melting, and the river is running fast and full of fish.
It is recommended that you always check weather conditions before visiting the valley. Also, before touring Malam Jabba in the winter season, please purchase warm clothing, ski equipment, snow chain, and other appropriate things. While tourists find Swat both fascinating and inspiring, there are plenty of outdoor activities for visitors, including skiing, Zipline in PC Malam Jabba, and a visit to stunning Mahodand lake. 
PC Malam Jabba Activities
Winter tourism in Swat is the best for those seeking adventure and fun. There are many attractions in Swat and kalam. We've been to Malam Jabba to experience snow activities this season and even took the cable car and zip line. Those who want to get involved with snow sports must visit Swat in winter.
Here are some exciting tourist activities in PC Malam Jabba.
Cable car
Alpine skiing
Ski festival
Snow sculpture
Snowboard
Ice roll
Zip Lining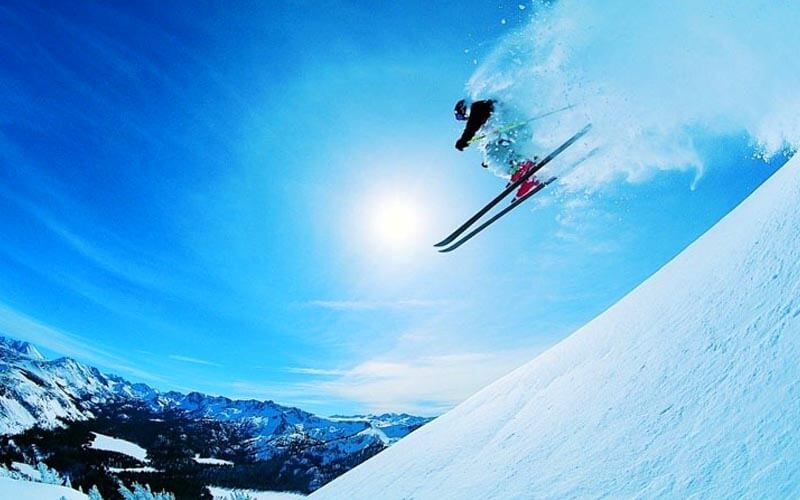 You will always remember the majestic view of the white palace of Malam Jabba. The Kalam Valley Ski Championships were once a major attraction in the Kalam valley. People would come from all over the country to watch the vehicle weaving between Mahodand and Kalam.
It's always interesting to see the speed at which heavy vehicles go on the slippery, icy tracks during Jeep racing. Furthermore, Jeep racing on the snow-covered track in Mahodand and Kalam energizes tourists.
Tourists visiting Malam Jabba were surprised to see a Jeep running in the snow. It is indeed an ideal place for adventure. The government should focus on using this potential to promote winter tourism. However, PC Malam Jabba is undoubtedly making efforts to bring more tourists to Swat Valley.
Final Thought:
A newly constructed Swat motorway made it easy to reach Malam Jabba, only a 4-hour drive from Islamabad. PC Malam Jabba accommodates tourists with premium services with spectacular views from its rooms. Adventure lovers have many activities in one place, either zip-line chairlifts or ski activities. Malam Jabba ski resort has become a playing field for skiing, ice skating, and ice hockey. [/vc_column_text][vc_empty_space][vc_text_separator title="" color="black" border_width="2″][vc_column_text]
See Related Tours
2 Days Mallam Jabba Honeymoon Tour Package
3 Days Swat, Kalam Honeymoon Tour Package
4 Days Swat, Kalam Honeymoon Tour Package
5 Days Swat, Kalam Honeymoon Tour Package[/vc_column_text][vc_empty_space][vc_text_separator title="" color="black" border_width="2″][vc_column_text]MAY YOU ALSO LIKE: 10 Beautiful Lakes of Swat Valley 
Join Our Swat Kalam & Malam Jabba Best Tour Packages[/vc_column_text][/vc_column][/vc_row]