The Chitta Katha Lake is a gorgeous body of water in the Shounter Valley of Azad Kashmir. It rises to 13,500 feet (4,115 meters) above sea level. The name Chitta Katha comes from the region's topography. It means "white stream" in the local dialect. The lake Chita Katha Sar owes its origin to the flow of Chitta Katha Stream, which originates on Mount Harri Parbat. This mountain is a sacred site for Hindu believers who see it as Lord Shiva's eternal sanctuary and "The Kailash." Chita Kati lake may be reached by a challenging yet beautiful and picturesque trek.
The breathtaking beauty and supernatural magnetism of the lake invite the visitors to come soon after. The jeep track begins in Kel and ends in Domail Bala. It is a 20 kilometers (12 miles) long, rough shingle road. The route starts with 5 kilometer (3.1 miles) extended lush green beautiful area, followed by a 5 kilometers (3.1 miles) trek through the trees and over snow-capped mountains. The lake's base camp is Kel. A 20-kilometer (12 mi) jeep track and a 5-kilometer (3.1 mi) trek lead to the lake, which is accessible from Kel by a 20 kilometers (12 mi) hiking route. The Lake of Colors is situated at the base camp in Kel.
Top Attraction of Chitta Katha Lake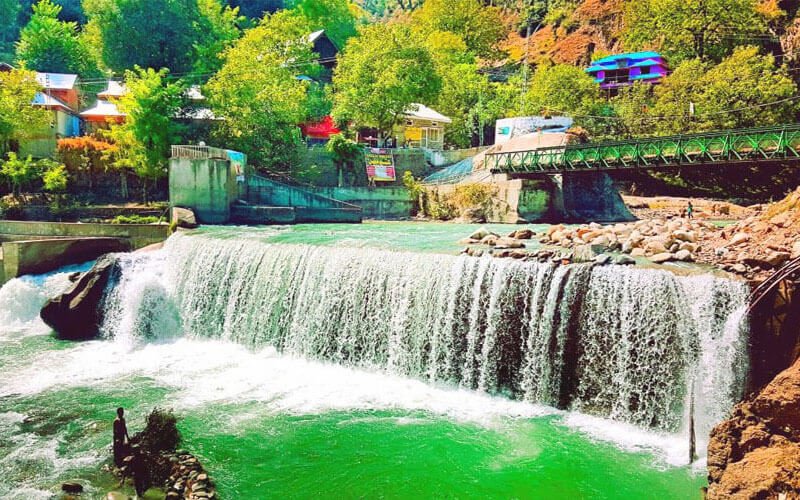 Following are the main tourist attraction of Chitta Katha Lake, which tourists from all over the world attract.
Dhani waterfall
 Kuttan
 Jagran resort
 Kieran
 Kel
 Domain
 Counter
 Spoon lake
 Chita Khatha lake
Possible Eternity
Day 01: 
Leave Islamabad at 1 am in a scheduled car. Muzaffarabad Breakfast, Lunch at Keran. Ride a Jeep to Upper Domail and seek out Kel. Stay the night at camps in Upper Domain
Day 02: 
Upper Domail's breakfast is the main meal. Today, no lunch will be served, but daypacks will be distributed before the trekking start. Now Dinner and Night stay in camps at Dak-1/Dak-2.
Day 03:
Breakfast at Dak-1/Dak-2. Walk to the Chitta Katha lake. Rather than providing lunch, daypacks will be distributed this day before the trekking begins. After lunch, you'll set up camp on the lake's bank. The dinner and night will stay in camps on the lake's shore.
Day 04: 
At Chitta Katha Lake, stop for breakfast and relax on the deck. Take a stroll down to the lower Domain. Back to Upper Domail for lunch. Back to Kel on a Jeep. After dinner and the night in a hotel, you'll return to Kel.)
Day 05: 
Start your day at Kel with a hearty breakfast. Then, begin the return journey to Islamabad. Lunch in Keran/Muzaffarabad. Arrive in Islamabad.
Essential logistic to Bring to Chitta Katha Lake
You need the following items during your whole journey to Chitta Katha Lake.
Warm clothes in layers – If you're planning on doing a lot of trekking in cold weather, including while wearing multiple layers (besides your base layer), then down is not an option. It's important to note that quality down can be expensive, and it may only last for a few seasons depending on how you use it and the type of usage. 

Shoes with good traction are recommended.

Make sure you have enough shade and sunblock.

Medicines, first-aid supplies, and other essentials for emergencies should be available with you. 

You'll need of items above, as well as anything that aids you to recoup your energy while trekking.

A torch.

A multi-functional knife with a number of blade edges and shapes.
Purchasing Equipment
You can purchase your gear, equipment, and food from Kel or Shantur valley. Many local markets buy tents, sleeping bags, basic toiletries, hiking skies water bottles, and canned food. Many local families can cook food for you. 
How to Reach Chitta Katha Lake from Islamabad
You might think of this journey as consisting of three primary sections:
Islamabad to Kel – in Azad Kashmir – by car. (approximately 10-11 hours)

Kel to Shonter – by hired 4×4 jeep. (about 2.5 hours)

Shooter to the lake – by foot (trekking). (about 9-12 hours)
Islamabad to Kel
You can do your departure at any time of day or night in your vehicle. It will take around 11 hours to get to Kel if you can drive straight. The total distance is approximately 320 kilometers. You may travel from Islamabad to Abbottabad, Garhi Habibullah, Muzaffarabad, Athmuqam, Karen, or Sharda via the route of Islamabad-Murree-Muzaffarabad-Athmuqam-Karen-Sharda. There is no significant difference between the times spent on both ways; however, be sure to check the road conditions before going. Following the completion of Muzaffarabad, there may be road works or landslides in the region. Any automobile will suffice if you can drive slowly when you see a rise ahead with a fracture in the asphalt or water flow. If you're not a fan of waiting, consider parking your vehicle in Karen or Sharda and hiring a local taxi.
There is no cell phone coverage after Muzaffarabad for approximately 100 kilometers. Therefore, PCOs may be utilized anywhere between Kel and the Pakistan-Afghanistan border.
After Muzaffarabad, you'll have a lot more options for food and lodging than before. Choices may be limited, however. You can get petrol from local merchants from Karen, which is relatively safe to use. During your journey, you will come across breathtaking beauty. There are meadows, rushing water streams, rustic homes made of wood, and lovely villages. You might stay the night at Sharda, an hour and 20 minutes from Kel. We stayed at a hotel that charged us Rs. 1000 (US 10) per room, which was very clean. The weather will be chilly at night, so make sure to bring your warm clothes with you.
Kel to Shonter:
You'll need to rent a 4×4 vehicle from Kel.
Important Tip: 
Hire a local Jeep driven by a local driver, regardless of how good your 4WD is or how smoothly you move. The road is extremely rough and hazardous. However, the drivers are very experienced, and there should be no issues with frightened passengers. Every day, more than 50 automobiles travel up and down this route. There are two types of jeeps to choose from: a big one that seats 8-10 people and costs around Rs 6000 (US 60) for a round trip, and a small one that seats 5-6 people and is 1000Rs less. Open-top vehicles, such as Jeeps, can get dusty. The journey up takes 2.5 hours; the return trip is a little longer at 2 hours. You may signal the driver when you want him to fetch you for the return journey. If you don't arrive on time, you'll be charged for his delay. If you leave one day later than planned, the total is up to Rs 9000.
Read More: How to plan a tour of Neelum Valley Kashmir? Complete Travel Guide & Information
Hire A Guide: 
At the end of the trek, you'll need to off-load at the base camp, about 2.5 hours from Kel (GPS 34.94/74.46). It's a meadow with three to four large tents and a water stream that goes around it. You may rent out guides, ponies, tents, and sleeping bags, among other items. However, they charge more for expediting services like arranging transportation, accommodation, and meals. For example, a guide would cost $1500 per day; a pony would be $2500 per day; a tent would set you back another $1500 each day; and so on. However, if you purchase many things from them, you may save money.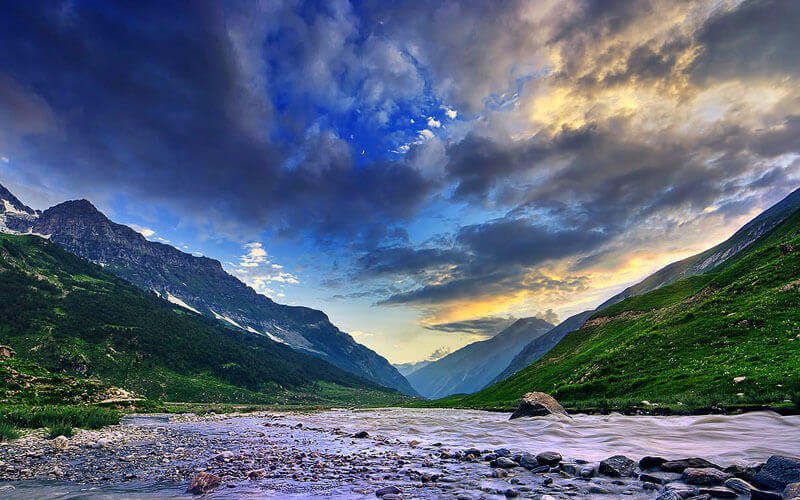 You may also continue to the Upper DoMel (Meeting Place of 2 Streams), which is approximately 10 minutes from the base camp (34.96/74.47). Upper Domel offers similar services as well. We advise you to stay at base camp since the guides there are from the nomadic families moving throughout the track you'll follow. If you walk from Upper Domel, expect 20-25 minutes to your journey. It's a significant matter to preserve muscle energy when you're outdoors. Shooter Lake, about 25 minutes by car from the base camp, is for lakes enthusiasts. It isn't too terrible. It will be more convenient to hire a guide if you are new to the area. That is because the trek isn't well-defined, with numerous diversions. In numerous situations, you may get lost.
Carry Your Tent & Sleeping Bag:
The guides can also help you carry some of your belongings. If you have your tents and sleeping bags, you may request that they be held (on a horse perhaps, or in the hands of locals known to him) to the area where you are likely to camp for the night. We believe that the cost should not be more than Rs. 2000. If you don't have them, you may utilize tents and sleeping bags provided by the tour guide. Some people might not be happy with them. For food provision, the nomad families we previously spoke of may also supply you with blankets and thin mattresses for a reasonable price. Last but not least, they may or may not be to your liking. If you're a seasoned hiker, you might carry your tent and sleeping bag in the back of your backpack. However, keep it in mind that this route is not for the faint of heart. It is, in at least three locations, quite hazardous. The terrain is quite tricky, and the course requires skill levels somewhere between hiking and mountaineering. So prepare yourself. My advice is to avoid or use light backpacks.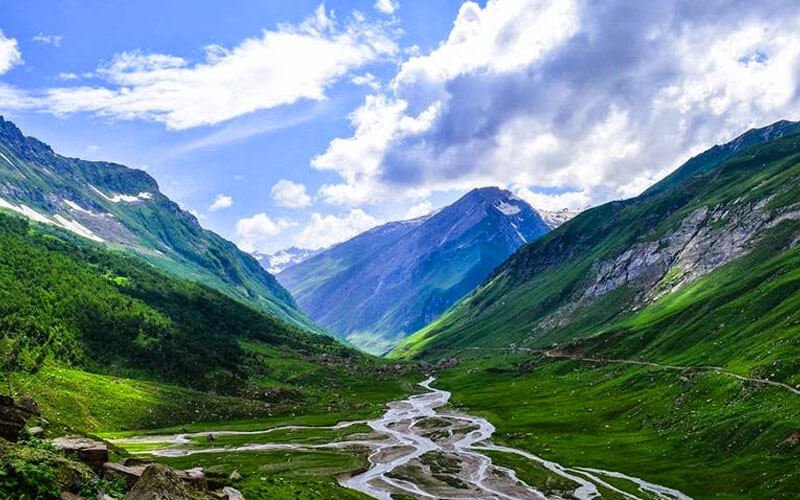 Domail Valley:
A valley known as Lower Domail Village has just emerged. From this vantage point, the magnificent vista of the Hari Parbat Mountains is visible. Unfortunately, the S.com signals have stopped delivering, but an incredible experience at this time was there. 
Sarwali Peak and Hari Parbat:
Please pay attention, and we are going to share some important geographies. Sarwali Peak is the highest point in Azad Kashmir, also known as Dabbar Peak and Toshe Ri. The highest point in the state is Hari Parbat, which reaches a height of 16,500 feet and includes a significant technical climb. Notably, while these two peaks are in separate Kashmir territories, they are considered by many to be the twin peaks of Siachen. According to Mountain Science, these two mountains are little "Nanga Parbat." Yes, the complicated mess is a broad range. The Sarwali and Hari Parbat peaks are in the Nanga Parbati range, which borders Azad Kashmir.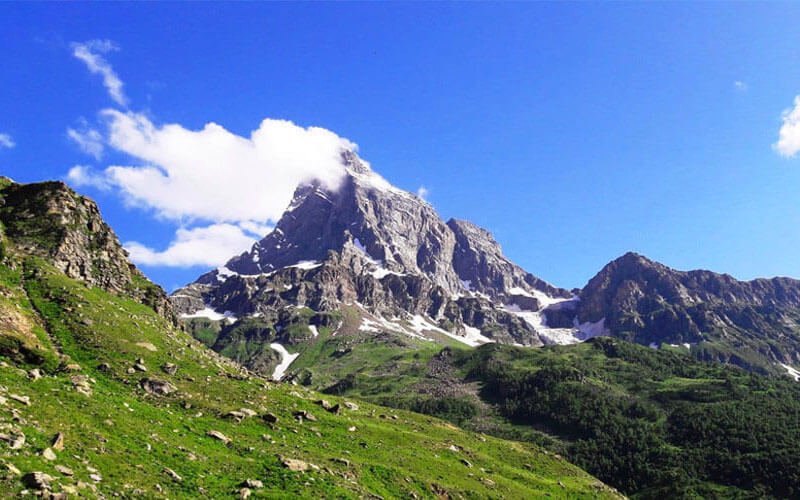 Nangi Mali Mountain:
"This is a Nangi Mali Mountain in front of us. Ruby mines are still operational today due to their rich veins of rubies. Ruby or red Yaqoot stones are a valuable gemstone." It looked like a somewhat different mountain, as it shone so beautifully yet was so ungainly and treeless. It was said that some businesses had mined the hill and were extracting ruby. The route eventually came to an end. A vertical wall stood on one side, with the waterfall on the other. There was too much of a gradient. Aside from the feet, hands were climbing as well. A lovely view of "Nangi Mali." emerged in this location. The colors of fall are in the background of the trees. According to many websites, this route takes 5 hours "for the experienced hiker – for others it might take longer." But in our opinion, this track has a proven record of 5 hours. An average person should expect to spend 9-12 hours on the journey.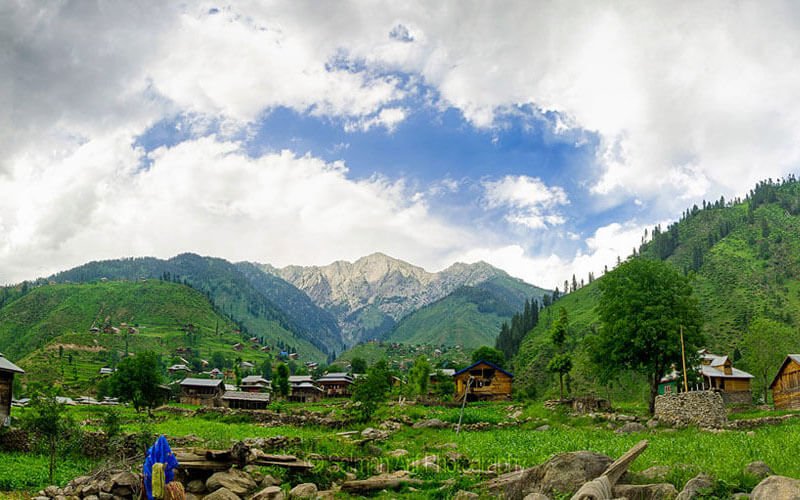 Consider the hikers' path to be made up of five components:
Leg 1. Base Camp to DAK 1.
Leg 2. DAK 1 to DAK 2.
Leg 3. DAK 2 to the foot of the giant waterfall.
Leg 4. Foot of waterfall to meadows/glaciers before the lake.
Leg 5. To the lake, take a stroll along the meadows/ glaciers and see Hari Parbat peak towering above you.
Leg 1 – Base Camp to DAK 1
There are 2 paths to the lake once you've crossed the river via a wooden bridge and entered a hamlet beyond. From there, you may take the stony ridge route, which goes through a rocky area and along a valley named DAK 1. Taking the ridge crest is relatively time-consuming – around 4-6 hours. There is also a steep rocky ridge that you must navigate, with a gradient of approximately 100 meters. You will need to rest several times and recoup depending on your muscles' readiness. There is a stream at the beginning of this route, so be sure to bring enough water with you. En route, you'll come across plants with a tiny crimson berry known as Khun Murch. It has an intense strawberry taste and quickens your energy levels. Look for them along the way.
On a scale of 1 to 10, where one indicates that trekking without the proper equipment is exceptionally hazardous, I rate this path a 6.5. For comparison's sake, Islamabad trail 3 is graded 0/10.
Important: 
The second option is to travel along the stream from DAK 1 and 2, which is Route Two. This route is a bit shorter and steeper, taking you around 3-3.5 hours to complete. This course follows the waterway almost the entire length, ensuring plenty of water available. 
It is the most dangerous, and we give it an 8 rating. Before you reach the top of the falls, the final stretch is a nearly vertical sloping cliff to climb – approximately 250 feet and a very tight green trail following it, around 300 meters. This one isn't for everyone because they have a big backpack. If it's raining, and the road becomes much more dangerous. Stop completely until the rain has cleared. If the rocky ridges appear to be slippery, be doubly cautious. Along both of these routes, you will discover a wide variety of plants. Depending on when you arrived and how tired you are, you might want to pitch a tent for the night at DAK 1 or DAK 2. The nomads here can cook for you and provide tents and sleeping arrangements reasonably priced.
Leg 2 – DAK 1 to DAK 2
DAK 2 can be viewed from DAK 1; the distance is likely less than a kilometer. It's a long, steep climb on a green mountain that ends with a steep glacier across the stream. Although this glacier appears safe while climbing, it can be very hazardous when returning. So please do your best. This phase will take you between 15 and 30 minutes to complete. So why is this a leg? Because of your choice about where to stay — DAK 1 or DAK 2. The top of the mountain, windy and chilly, and more private than DAK 2 does not have water flowing around it. At the bottom of the slope, where we are standing, there is a beautiful little creek flowing down into the valley. Many water streams flow about on both sides of the stream and either bank. The DAK 1 site has excellent photo opportunities because it's in the valley.
Leg 3 – DAK 2 to the foot of the large waterfall
If you camped at DAK 1 or 2, depart as soon as feasible, so you may spend a lot of time there on the lake. The vast majority of visitors leave at 6 am. DAK 1 to the lake will take around 4-5 hours. Nowhere else in the world has nature been given this kind of care. The untouched beauty of the area is hard to explain. Clouds whirling around, virgin territory, lovely water streams, maybe some (almost) wild horses running in meadows, a little wooden bridge on the water stream—pictures may never be enough to convey how one feels there. 
Although it appears distant, it will take you around two and a half hours to get there. The path goes along another stream once more, with massive stones and boulders lining the route. On your way back, this section will batter your knees if you walk at a fast pace. While the first 70% of this leg isn't particularly steep, the final 30% is highly rigorous on a small winding road. It's possible to be a bit hazardous at times. You may hear a strange-sounding bird that dwells in caves in this region. Unfortunately, there are no trees beyond (you are approximately 10,000 feet above sea level, and trees do not grow here).
Leg 4 – Foot of waterfall to meadows/glaciers before the lake.
A stretch of about 250 meters, but it's pretty steep. It's nearly vertical on your way back, and you risk serious injury if your shoes don't have good traction. Finally, you travel past a creek on the left side of the fall—around 45 minutes to 1 hour. There are too many plant species that have been transplanted from one spot to another. The vegetation has changed significantly because you've advanced beyond DAK 2. Here, you'll find endangered plants utilized in alternative medicine. There are several distinct varieties of lovely tiny flowers. You've now ascended above 12,000 feet ASL, which implies less oxygen in the air. If you have a respiratory condition, take it easy and don't pant so much to avoid exhausting yourself.
Leg 5 – To the lake, walk on the meadows/glaciers – Hari Parbat peak towering above your head.
Finally, the path to the lake is quite simple. Fresh legs may complete it in 15 minutes, but no one does so with fresh legs. It will take your approximately 50 minutes to an hour to get there. The trip is roughly 1 kilometer long. Hari Parbat's peak is breathtaking once again. There are several waterfalls in the area. You pass by a few ice fields, a few water currents, and meadows, and finally, you arrive at the lake. Because of its height, the lake is not visible until you reach its banks.
The final bounty – Chitta Katha Lake:
The lake is lovely. Many blogs on the internet claim that its beauty is unrivaled, and we agree.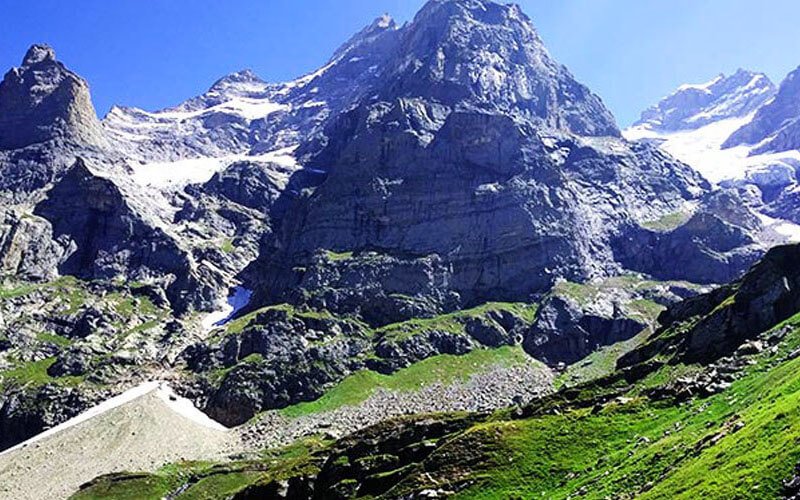 Fast Facts:
Location: 
Chitta Katha Valley, Shounter Valley – a sub-valley of Neelam Valley, Azad Kashmir
Route:
Islamabad to Kel is around 300 kilometers via Muzaffarabad, Kundal Shahi, Kieran, Dorian & Sharda.
Elevation:
13400 feet – 4150 meters Kel to Domail Bala (Shounter Valley) 22 km in 3.5 hours Trek
Distance:
17 to 18 km approx (calculated through Samsung Health App)
Time:
8 to 10 hours
Difficulty:
Advanced
Where to Stay:
Camping only
Best time to go:
July till September
See Related Tours
5 Days Kashmir & Taobutt Honeymoon Tour Package
7 Days Kashmir, Shogran & Swat Honeymoon Tour Package 
Get the Best Guided Group & Honeymoon Tour Packages of Neelum Valley Azad Kashmir