Pakistan has once again become the focus of the attention of tourists all over the world after an unpleasant gap of some years when due to the bad security situation in Pakistan travellers would not consider it advisable to choose this country as their picnic point. The present government of Pakistan is very passionate to attract backpackers to Pakistan to give them an occasion to gladden them with so many enjoyable natural scenes in Pakistani lands.
We would also tell you that the publications of international level like Forbes and Conde Nast Traveler have praised Pakistan a lot while stressing the need for making beautiful Pakistani lands as points of interest in the ongoing year. Different beautiful places in Pakistan also have attained fame because of the visit of Prince William and Princess Kate Middleton when they were seen enjoying and playing in Pakistani lands in October 2019.
In January, this year Switzerland and Pakistani prime ministers met in Davos and exchanged views while expressing determination to take effective measures to promote tourism in Pakistan. So, the Pakistani government is making an all-out effort to attract more and more tourists, while launching a forceful drive in this regard. Western corporations are also important to Pakistan. Radisson Hotel Group last year declared a deal for the first-ever hotel in the country of Pakistan.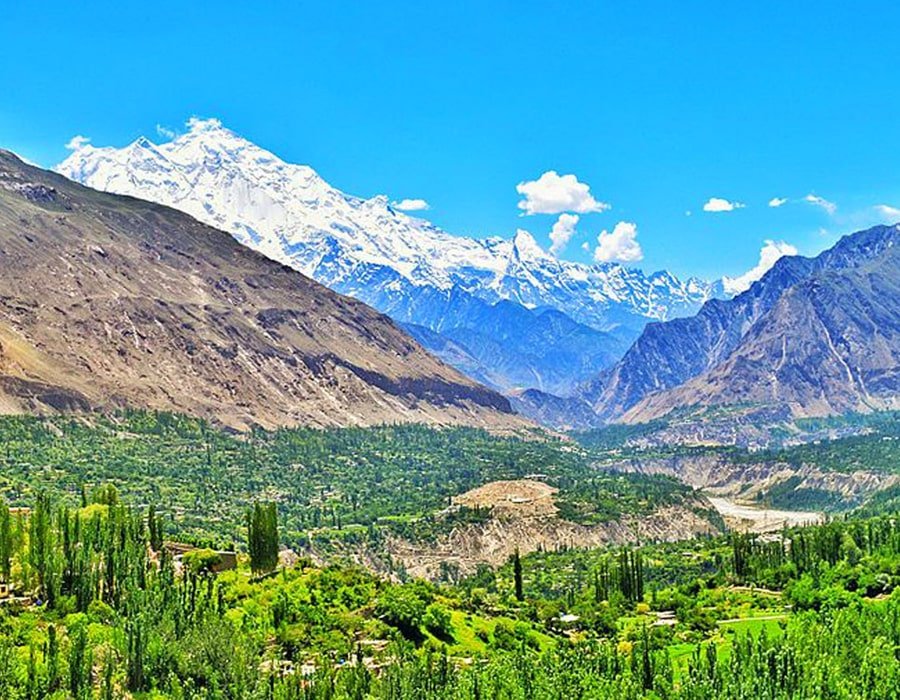 Returning of British Airways
It is a fact that tourism in Pakistan has seen many ups and downs since its inception of Pakistan. The interest of government started when this country became a part of the legendary 'Happie Trail' from Europe to Asia. This is something that was initiated in 1960 and later on. Tourism in Pakistan saw some difficulties when the Soviets attacked Afghanistan, but in the 1990s, things took a dramatic turn and Pakistan once again became a point of interest for tourists.
After the 9/11 attacks in America, tourism in Pakistan began to experience some severe problems when almost all the western governments warned their citizens not to go to Pakistan because of the worsening security situation. That was a difficult time for Pakistan when security in this country went from bad to worse day by day. In those glory days, there exploded a bomb in the international Marriot hotel in Islamabad. That was the incident when British airways stopped its flights to Pakistan. And almost a decade after British airways decides to restore its flights to Pakistan because nowadays the situation in Pakistan has taken a turn for good.
Growing Tourism in Pakistan:
According to Pakistan, tourism development corporation foreigners rushed to Pakistan and the number of foreigners visiting Pakistan is 10,476. This number of foreigners visiting Pakistan was in 2017. But the next years it jumped a lot due to which 17, 823 foreigners came to Pakistan. Pakistani prime minister Imran Khan also admitted this fact and declared with happiness that the number of tourists to Pakistan got doubled from 2018 to 2019. People freely say that it is a particular component of the agenda of Imran Khan to promote tourism in Pakistan. And this is the reason that the security situation in Pakistan has reassuringly changed, making it quite possible for passionate travellers around the world to decide to visit Pakistan without any concerns for their safety.
Social media Role
Social media has also played a considerable role in attracting tourists to eye-catching beautiful Pakistani lands. Many bloggers worked quite a lot to help remove long-held wrong beliefs about the security situation in Pakistan. Alex Reynolds says '' traditional marketing is well and good. There is the power to seeing other travellers like you visiting a country and showing something positive''. Reynolds runs the site Lost with Purpose. She visited Pakistan back in 2016 and is ever quite passionate about beautiful Pakistani lands, and when she travelled to Pakistan for the first time, she did not have any information about Pakistan available to him online. She says even adventures were not ready to give her their ascent. But she stuck to her decision to go to Pakistan.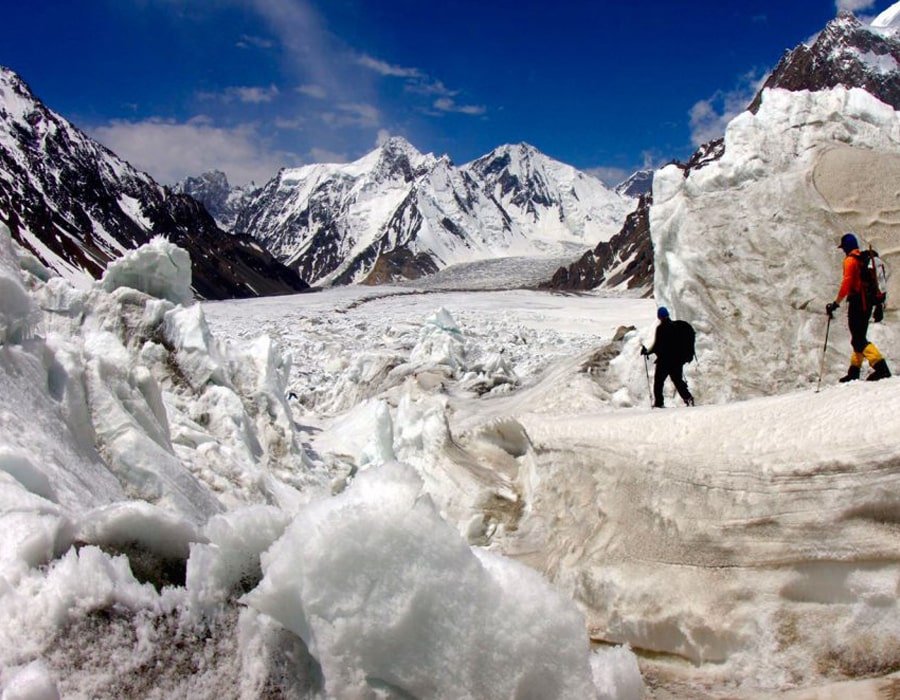 The hospitality of Pakistani people
Pakistani people are very hospitable. The basic reason foreigners keep coming to Pakistan is hospitality. Local people here welcome them with a smile on their faces. Pakistani people do not feel any fear to talk with foreigners, because they have some knowledge of English with some ability to speak and understand it. Reynolds says that if you just exchange a few words with locals in Pakistan, they would surely invite you inside their house over a cup of tea.
Economic growth through Tourism
According to the world tourism council, Pakistani tourism is set to go from 2023 in 2017 to 40 billion US dollars by 2028. Radisson Hotel Group has plans to have 10 hotels and 2000 rooms in operation and under development by 2025. Pakistan is said to be on the way to economic growth due to CPEC.  Which is a massive agenda of China and Pakistan to climb the ladder of economic development of Pakistan.
The significance of Sustainable Tourism
The infrastructure of Pakistan leaves many things to be desired. There is a need for more hotels in addition to suitable infrastructure to lead people to beautiful destinations in Pakistan. Locals and foreigners rush to tourist sites and the need arises for sufficient accommodation. Despite some problems, Pakistan is a very beautiful country. It has so many eye-catching places that will become the focus of your attention. Once you found yourself among these beautiful sites admiring their beauty. I hope in the coming years, Pakistan will get progress and serve as a model to other countries aspiring to promote tourism.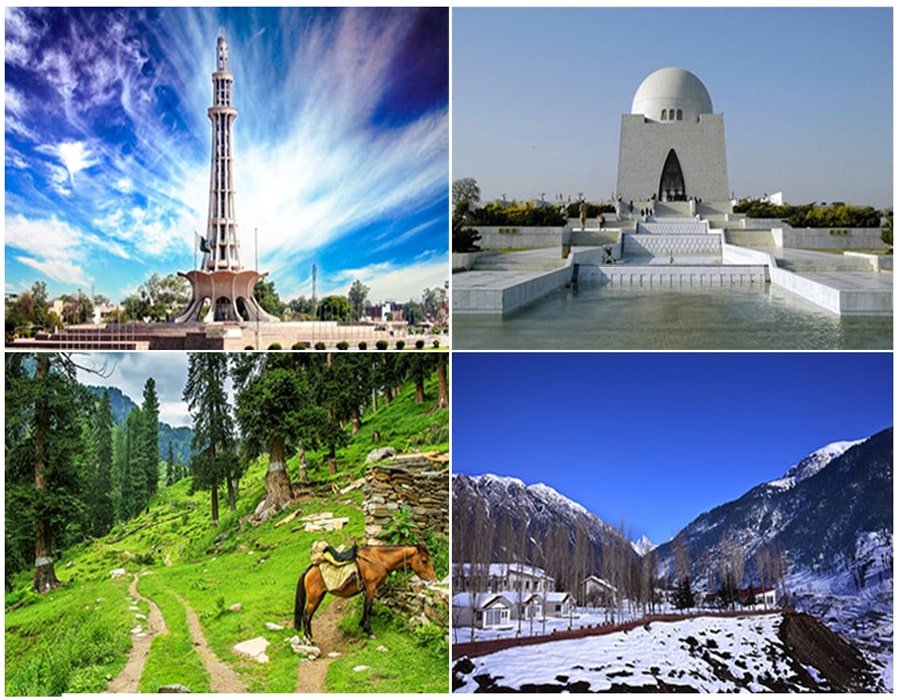 Read More: Pakistan: World's Third Highest Adventure Destination for 2022