Islamabad may not be as well-known for its cuisine as its breathtaking beauty and clean air, yet it has a few restaurants that will make your appetite. Islamabad is not a city that grows out of a province like Lahore from Punjab, Karachi from Sindh, or Peshawar from Khyber Pakhtunkhwa. It is not a province-wide majority, which is its joy because it genuinely reflects Pakistan's federation. Instead, Islamabad is known for its cuisine, which incorporates tastes across Pakistan. It is a famous and delicious food list for anybody looking to try something new in the city. This post may make you want to eat everything mentioned below. Here are the some places to find best food in Islamabad.
Chelo Kebab from Omar Khayyam
Omar Khayyam's Chelo Kebab has become the city's most famous dish. It is basically a lamb dish cooked in a sauce with buttered and salted rice. The meat's tenderness is attributed to the meat's marination for 8 hours before cooking. The addition of saffron to the rice enhances its fragrance.
Roll Paratha from Gulshan F10
There are numerous roadside restaurants in Islamabad offering delectable shawarmas and roll parathas, but the finest and most popular is undoubtedly Gulshan Roll Inn & Fried Chicken F10's.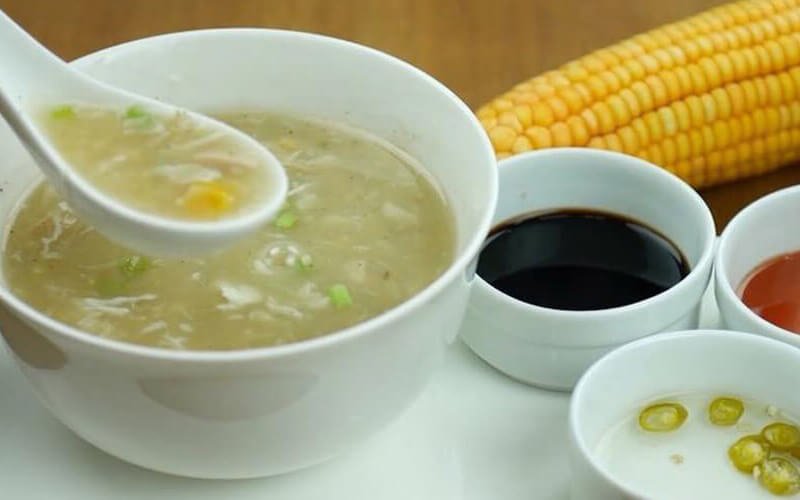 Thin Crust Pizza from Pizza Originale
Other than other pizza restaurants, their selection is extensive, and they produce the best, crispest, and delicious thin crust pizza in town.
Chicken Cheese Paratha from Mantu Gul Kitchen
 A chicken cheese paratha may be you can find in any city of Pakistan ,but next to Pak China Friendship Center, Mantu Gul Kitchen serves amazing chicken cheese parathas with the Karak-est chaaye, you won't want to pass up. And, don't forget to have a taste of their Mantus too while you're there.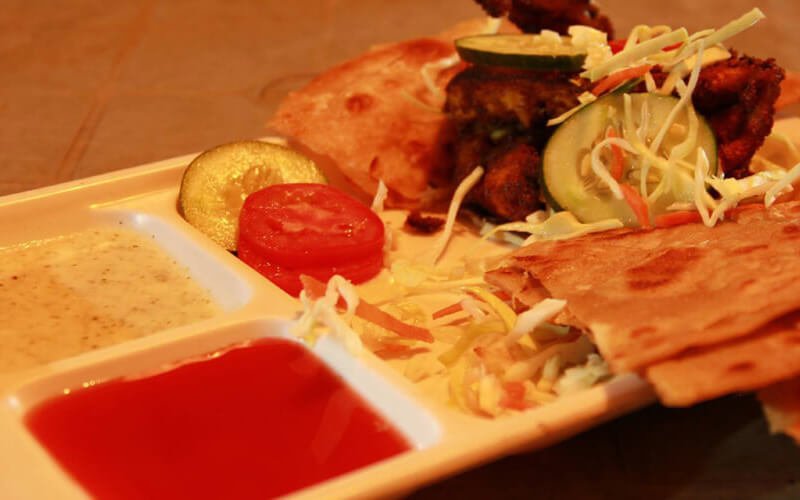 Apple Pie from Chaaye Khana
Chaaye Khana's apple pie is superb. They also provide complimentary tea to women on Tuesday. Other than that, they have a lot of fantastic breakfasts varaieties available there. 
Halwa Poori from Chatta's
Chatta's is well-known and adored for its real Indian breakfast by all members of the city's high society. Their Halwa Poori and a superb selection of sweet Lassi will revitalize your insides while getting you ready for a long day of exploration. 
Cheesecake from Burning Brownie
Burning Brownie's cheesecake, on the other hand, is renowned for its excellence. The most fantastic cheesecake, without a doubt, comes from Burning Brownie.
Chicken/Beef Karahi from Butt Karahi F8
A Butt Karahi is one of life's certainties, and it will never go wrong. It would be prove a regret to miss out to have karahi experience in the city with their outdoor setup and Islamabad's typical evening weather.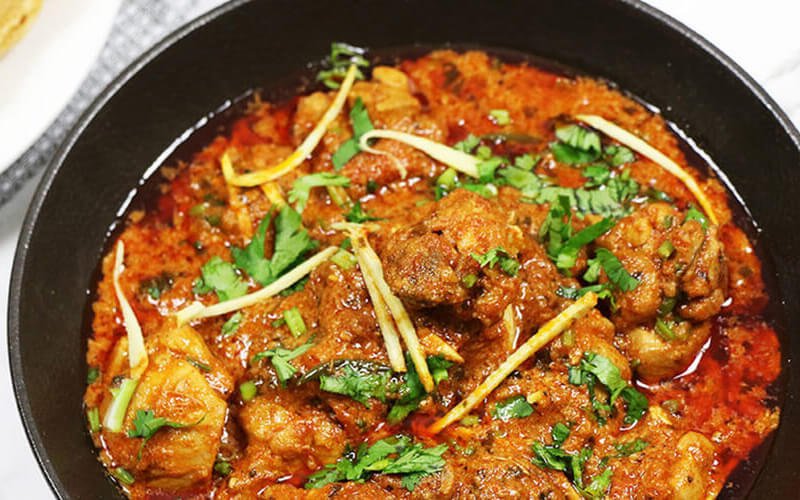 Panini from Juicy Gossip
Juicy Gossip has earned a reputation for setting the standard for no-soda restaurants in Islamabad and focusing on healthy food, which no other restaurant in Islamabad has achieved with its hard no-soda rule and focus on healthful foods. This tiny, charming cafe serves excellent sandwich selections, and their Panini is a long-standing favourite of the masses. Their most famous, delicious and signature salad with chicken, fruits, and nuts is fantastic. Their handcrafted fresh juice is their most popular drink, and it's nearly free from all sorts of additions and sugary syrups.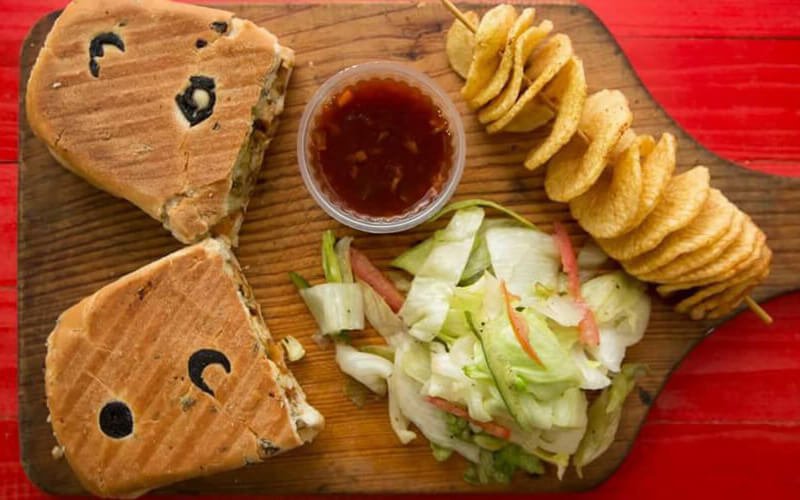 Chinioti Handi from Mr Chips
If you live in Islamabad and haven't been to Mr Chips, you're not living your life right. No wrong to say that Mr. Chips is one of the city's first few restaurants. Mr Chips is a modest restaurant owing to the minimal renovation.  Since its inception in 800 B.C., the prices are here so low that you'd be tempted to order half of the menu because it isn't simply excellent, but also incredibly cheap! Nevertheless, the chinioti handi is a clear winner, with its fiery chicken curry served with hot naans that keep appearing out of nowhere!
Rasmalai Cheesecake from the Warehouse
We believe their desi-meets-wilayti Rasmalai Cheesecake is the most underappreciated yet wonderfully surprising item on the menu. A bite of this local take on the classic New York Cheesecake, which features Rasmalai and cheese in its creation, piques everyone's attention.
Ginger and Lemongrass Tea from Chai Chowk:
The restaurant sector is exploding in Islamabad, and it's a hot destination for young entrepreneurs. Imran Rafique, a recent graduate of FAST Business School's Chai Chowk, is a boutique tea house. Imran-k-hath-ki-bani-hui Karak chaaye is the main point of Chai Chowk, which you can enjoy while playing chess or ludo. The ginger & lemongrass tea, which tickles your taste buds with a unique combination of spices, is a hot favourite among their many teas.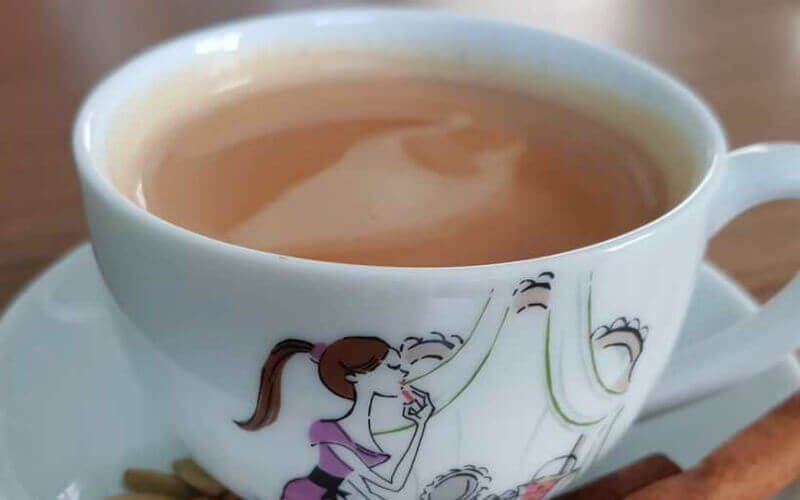 Final Thought:
Islamabad is perhaps not as famous in food varieties as Lahore, Peshawar, and Karachi, but still, the capital city has too much to surprise and delight you in delicious food. The places mentioned above are some of the best food in Islamabad where you must visit to taste the city cuisine and enjoy the modern, neat and clean restaurants.
You May Also Like: 10 Best Breakfast Places in Karachi in 2022 – Reviewed by Click Pakistan