The Kumrat Valley has become one of the emerging tourist destinations in the previous few years. Every traveler who visits the valley comes back with stories of its thick pines, tall, dark mountains, waterfalls, and roaring rivers. The valley is in Upper Dir in KPK province and was previously inaccessible to the outside world. With the reasons of local conservative customs, security concerns made upper Dir unavailable for a while. However, thanks to the authorities, the region is now secure and economic growth driven by tourism swiftly resolves some of its myths. As a result, Kumrat has opened its doors to visitors. And now Kumrat valley hotels are growing with accommodating facilities and hospitality.
Read More: Best Hotels in Northern Areas of Pakistan 2023
Cheap & Best Kumrat Valley Hotels:
There are several options for hotels and camping accommodations in Kumrat valley. We are here to offer you the lowest rates, cheap and best hotels, glamping, and Resorts in Kumrat valley. Our website allows you to make a reservation at any of the hotels listed below.
Here is the list of Kumrat valley hotels:
Panjkora Hotel & Resort Kumrat (Starting from 5,500 PKR)

Kumrat Glamping Resorts (6,500 PKR)

Hotel Grand Palace (Starting from 4,000 PKR)

Burj Al Kumrat Hotel (4,000 PKR)

Hotel Al Nawab Kumrat (Starting from 2,500 PKR)

Maskan Hotel Kumrat (Starting From 2,500 PKR )

Jungle Venture Kumrat (Camping) (Starting from 2,000 PKR)

Kumrat Hotel and Resort (Starting from 1,500 PKR)
Note: Hotels prices may fluctuate in peak, low, and off-season
Glamping Resort Kumrat:
In the heart of Kumrat valley, Kumrat Glamping resort gives a true sense to meet up with nature. Facilitated with all basic amenities and hospital staff, make your holidays excellent. The gushing water of the Panjkora river gives scenic beauty to the site.
Kumrat Valley Camping Pods:
For overnight stays, the lovely camping Pods in the Kumrat valley are ideal. The basic facilities are available in Camping Pods at Kumrat Valley. At Kumrat Valley Camping Pods, you may also dine. There is electricity available in Kumrat Valley Camp pods, and you can book the pod online with a very easy process; just call and reserve your stay. Tourist can also bring their camping for an overnight stay on the bank of the Panjkora River. There are many unique places to install your camping and enjoy the fantastic view outside.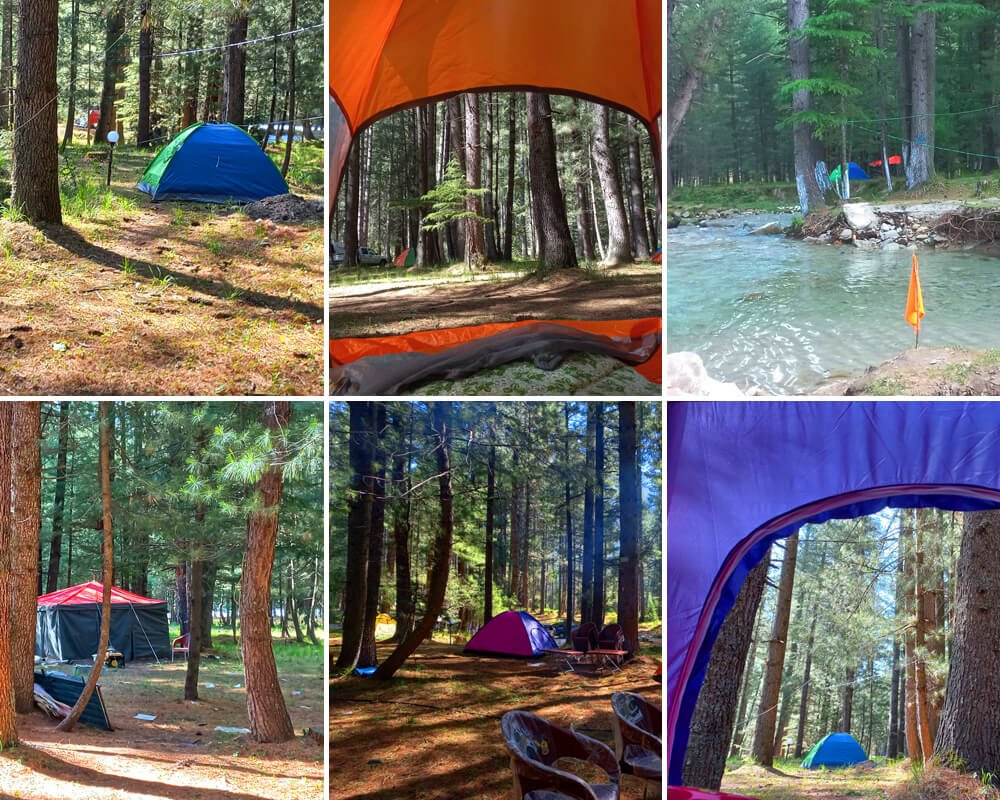 Click to join our Kumrat Valley Tours as follows:
3 Days Tour to Kumrat Valley (Group Tour)

4 Days Tour to Jahaz Banda Katora Lake (Group Tour)

Call us to make your customize trip
See Related Tours
4 Days Kumrat & Katora Lake Group Tour
Read More: How to plan a tour of Neelum Valley Kashmir? Complete Travel Guide & Information