Lahore has an exceptional history, cultural significance and is considered the second-largest city in Pakistan. It is the capital of Punjab and is called the heart of Pakistan. The city surrounds both sides of the Ravi River. Lahore is also famous for its lush green gardens, ancient heritage, cultural activities, delicious traditional foods and historical places. One who come to Pakistan, must make plan for Lahore sightseeing. 
Book Rent a Car Service in Lahore
Lahore: Ancient Heritage & Cultural City
The city is the home of many well-known politicians, artists, poets, actors, and the Lollywood Film Industry. Pakistan stage drama that has its exclusive identity in the world is also a gift from Lahore. Today's city is what it is because of Mugal ruler Akbar the Great. He made it his capital and was the greatest ruler the city had ever seen. His son, Jehangir mausoleum, is also here in the outskirts and most tourists visit the destination.  
A tourist arrives in the place of kings and nobles. Culture keeps appearing in its refined form. Lahore is the essence of literature; poets and Artists are distinctive attractions. Lahore is the leading tourist destination in Pakistan. Many attractions for local and foreign tourists are divided into monuments, parks, museums, natural scenery, shops, zoos, and other types.
These phrases are very famous in Lahore, 
Jinny Lahore nay takiya oh Jamia he Nai & Lahore Lahore Aye (The person who did not see Lahore yet, he saw nothing in life and Lahore is matchless)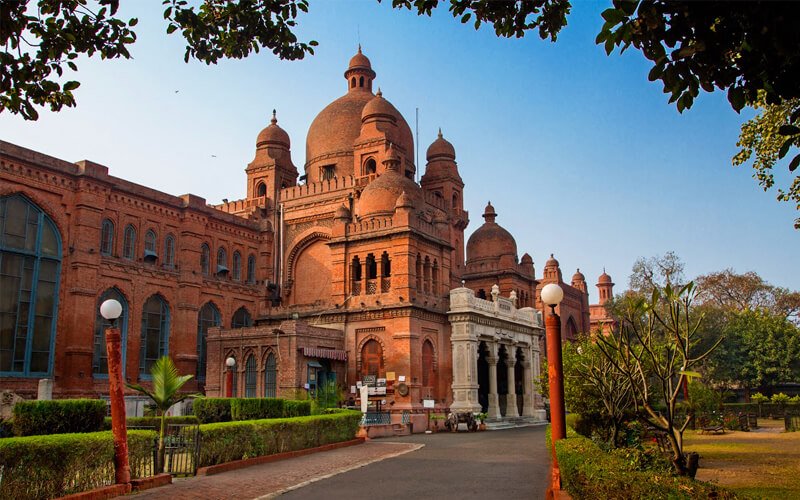 In addition, Lahore combines modern and archaic life either in building or traditions. Some of its areas take you into the life of the Mughal era and the other into advanced life. The New metro bus and orange train service running in the central areas make it more alive and modern. 
Wagha Border Parade Ceremony (Lahore sightseeing)
The city of Lahore is located very near India, and both countries' borders hold a flag hoisting ceremony every day. The Wagha border is from the Pakistan and India side Atari border. The Wagah border parade ceremony is very famous among citizens of both countries. However from Pakistani side people are more excited and happy to have this ceremony, who gather to enjoy the patriotic atmosphere every day before evening. 
Click Pakistan Tourism Services will be very happy to serve you the best tour package Lahore sightseeing for our local and international tourists. There are many interesting points of interest in Lahore, and people love to visit them and see the glory of Mugal remnants and great architecture.
Shalimar Garden

Badshahi Mosque

Lahore Fort

Tomb of Jahangir

Wazir Khan Mosque

Data Darbar

Anarkali

Lahore Museum

Food Street

Minar e Pakistan

Delhi Gate

Walled City Lahore

Wagah Border
You might also like: City Sightseeing Tours
Find Out Best One Day Tour: LAHORE SIGHTSEEING TOUR-2023