Pakistan has a lot of things to see, and Sufi shrines are somehow one of them. However, Pakistan's main characteristic is how its people continue to pass on culture, customs, and practices from generation to generation, while still remembering the importance of traditions and holidays.
Here we would pay attention to a few of the most famous Sufi Saints Shrines in Pakistan. Although Sufism is fascinating to people worldwide, its presence in Pakistan is especially apparent. Sufis have a long history in the Indian subcontinent, and they are highly regarded. These Sufi's shrines attract thousands of devotees every year, paying them tribute on their birth and death anniversary. Whatever your intentions is for visiting the shrine, whether it's seeking souls or praying, this is certain to be an unforgettable experience.
Pakistan has been working hard to preserve its historical sites, including museums, cemeteries, forts, shrines, and even holy places of Hindus, Sikhs, and other minorities. Many Sufi saints traveled to Pakistan to spread the teachings of Islam regarding worship and compassion to educate people about the religion. They dedicated their lives to encouraging Muslims in the region. These well-known and devoted Sufi saints have been granted a peaceful resting place in Pakistan.
Sufi shrines in Pakistan are not simply memorials erected for holy men; instead, they are sacred sites visited by thousands of people each year. These mausoleums are regarded as places of spiritual enlightenment and healing for followers. On the other hand, Shrines are filled with culture, heritage, and magnificent design and are religiously significant.
Shrine of Abdullah Shah Ghazi, Karachi
Abdullah Shah Ghazi, a Sufi mystic who lived in the eighth century, was said to have had a shrine in Clifton, Karachi. According to legend, Shah Ghazi was an Arab trader who moved to Sindh with Syed Misri Shah. Shah Gazi's fame grew due to his healing abilities, and he became a Sufi Muslim devotee. When his rivals murdered him, the body was interred on top of a hill, the exact location where today's shrine now stands.
The shrine remained a small hut until it was rebuilt in the 1960s. It is now a magnificent monument covered with lovely tiles and marbles. The temple is a holy ground that has been visited by people from all walks of life and will endure for many years to come. In addition, many individuals believe the shrine protects the city against natural disasters.
Shrine of Sachal Sarmast, Khairpur
During the Talpur dynasty of Sindh, Sachal Sarmast was a Sufi poet who created poems in seven languages, including Sindhi and Seraiki. His work became popular since it concentrated on extolling God's holy love. In addition, he strongly supported racial intolerance, social stratification by caste and gender.
He was interred in the mausoleum that had been erected on his death. Every year, a three-day Urs is organized at the shrine, where many people flock to visit the monument to pay homage to the holy saint. In addition, a mehfil-e-sama and mushaira are also held at the site.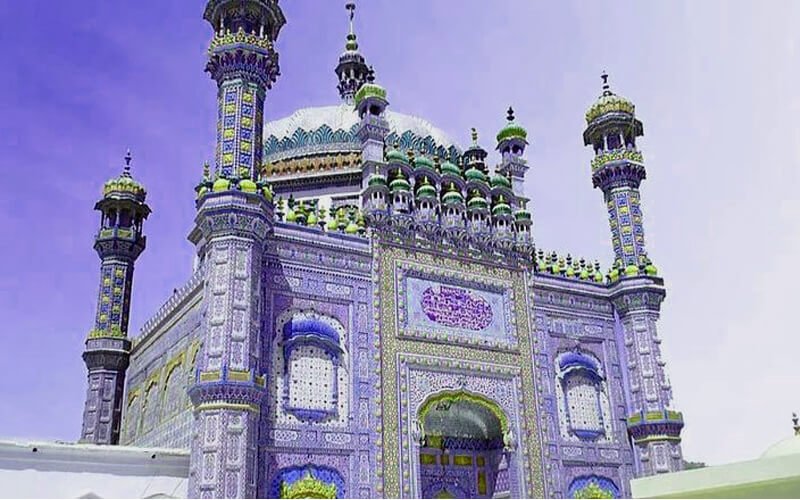 Shrine of Lal Shahbaz Qalandar, Sehwan Sharif
The shrine of Sufi saint Lal Shahbaz Qalandar is considered one of the most visited and famous and comes in the top list of Sufi Shrines In Pakistan, which has attracted his followers worldwide, is why Sehwan is so well-known throughout Pakistan. Qalandar was a great mystic and scholar who had Hindu and Muslim followers due to his message of harmony.
On his death, a small shrine was built in 1356, and it was expanded as time went on. Finally, the Shah of Iran gave a gold-plated main door to the tomb in the 1970s. The magnificent shrine, covered in white marble, glazed tiles, mirror work, and gold-plated tiles, is a stunning sight to see. If you don't make the trip to Sehwan to see the beautiful shrine, you should visit instead of experiencing the mystical dhamaal that happens on the premises every Thursday.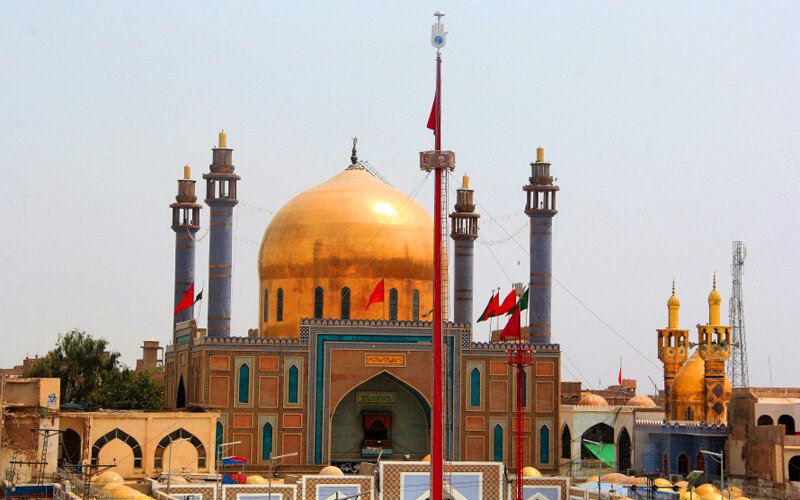 Pir Mango, Karachi
Pir Mango is a Sufi pir by Pir Haji Syed Khawaja Hassan Sakhi Sultan, also known as "the Tongue of the Beloved." According to legend, he was chosen Caliph of Baba Farid in 1264 AD. After that, he began traveling throughout the country to learn mystical knowledge. Before settling down in Manghopir, he went to many locations where his shrine is located today. The main feature of this long-established shrine is a large pond, a sulfur spring, and scores of crocodiles. It is believed that Baba Farid provided the crocodiles to Pir Mango as part of the shrine's history. The temple is also mentioned in ancient texts from the region and 19th-century British colonialists' writings.
Data Darbar Ganj Bakhsh Hajveri, Lahore
Data Ganj Bakhsh Hajveri Shrine is situated in Lahore, west of Bhati gate, and is believed to be one of the oldest shrines in the South. Abdul Hassan Ali was given "Data" for his selfless and giving nature. He played a vital role in spreading Islam in South Asia, which cannot be overstated. He went from the Indus River to the Caspian Sea to convey the message of Islam. Data Darbar is considered one of the most significant shrines in Pakistan.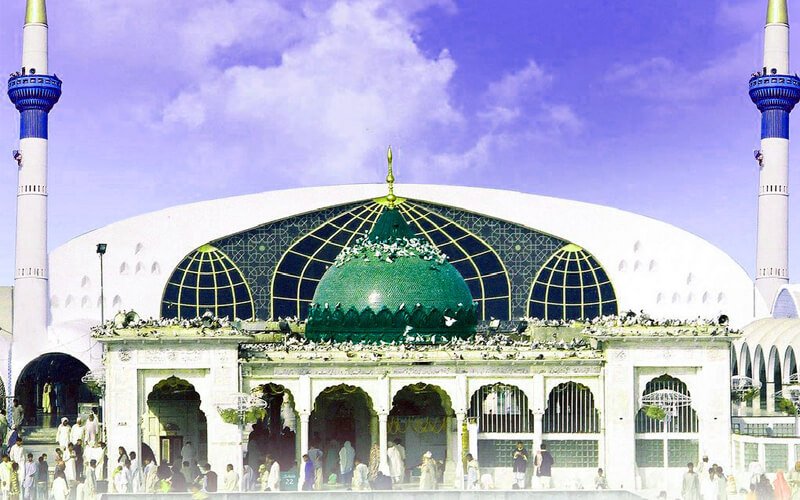 Hazrat Bahauddin Zakaria Shrine, Multan
The tomb of Bahauddin Zakaria is situated in the middle of Multan, in the north corner of the ancient fort. The shrine was built in 1267 with crimson bricks, is a readily identifiable structure.
The earliest example of a distinctive transnational architectural style was constructed in the early and mid-13th centuries. The type of shrine architecture to be endured along the lower Indus River, according to Mumtaz, "was decided with its square plan, octagonal drum, central dome, and minaret. Despite being severely damaged during the British bombing in 1848, Makhdoom Shah Mahmud restored it to its original foundation.
Shah Rukn-e-Alam Multan (1251-1335)
Shaikh Rukn-ud-Din Abdul Fath is one of Multan's famous Sufi Saints. Shah Rukn-e-Alam shrine is located in the middle of Multan city, where dozens of his followers and relatives tombs are also located, built between 1320. The mausoleum is generally considered as the prominent landmark of Islamic architecture.  
Khawaja Ghulam Fareed Shrine Rajanpur
The magnificent tomb of Khawaja Ghulam Fareed, a renowned Punjabi Sufi poet from the nineteenth century is located in Rajanpur. He is multilingual and belongs to the Chishti-Nizami Sufi order. Hazrat Khawaja Ghulam Farid was a Muslim religious leader who lived during the 1500s inPakistan.
Khawaja Ghulam Farid was born in Chacharan, Sindh Province, to Arab immigrants that had come to the country. Awarded with God gifted many skills, he  was a prominent writer at the time and produced several books, and could write and speak in Arabic, Persian, Urdu, Sindhi, Punjabi, Braji (BraqlBhasha), and Seraki. He was a poet of Siraiki and Urdu and has written poems in Sindhi, Persian, and Braji languages. The British were opposed to Bahawalpur. In his verse, he told Governor Bahawalpur, "You rule yourself on your own state and remove the police station from your province run by the British."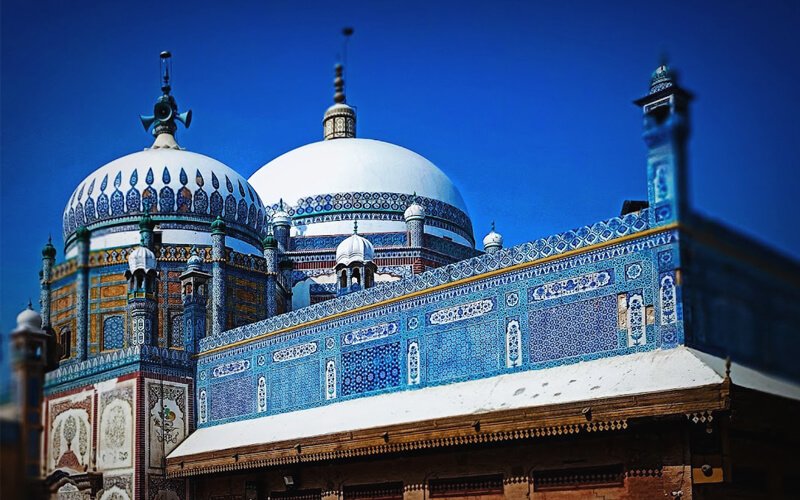 Shah Abdul Latif Bhitai, Hyderabad
Shah Abdul Latif Bhitai, Sindh's most revered Sufi poet (1689-1752), is buried in Hyderabad. Bhitai's verses have been rendered into many languages, including Persian poet Jalal al-Din Rumi. Shah Abdul Latif Bhittai (14th century), the great saint, poet, and philosopher, was the son of Syed Habib Shah. During the Tamer Lane period, Shah Latif's ancestors moved from Herat to Sindh and made it their home. When he was young, Shah Latif (Shah Latif) started to write poetry. 
Shah Latif was a master of poetry in the local dialect and a fantastic musician. He streamlined the music of his era and created "tamburu," an easy musical instrument that is still popular in Sindh today. Shah Latif died in the small town of Bhit Shah in 1752. On the 14th of Safar, Shah Latif's Urs is celebrated at the mausoleum. People from every part of Pakistan came to express their gratitude.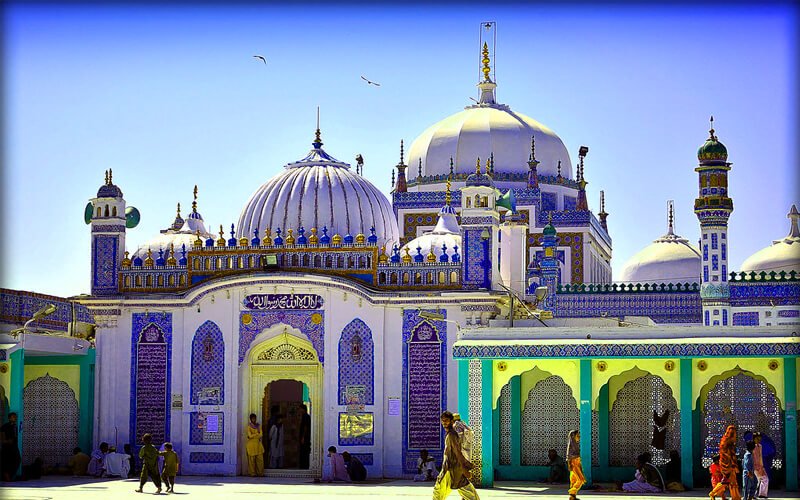 Shah Shams Tabriz, Multan
According to legend, the tomb is that of Shah Shams al-Tabrizi, a Sufi saint from the Sufi tribe lived in the 12th and 13th centuries. Shams al-Din Muhammed (died 1248), also known as Shams al-Tabrizi or Rumi, was a Persian Muslim regarded as the spiritual guide of Maulana Jalaluddin Muhammad Balkhi (also known as Rumi). He is revered in Rumi's poetry collection, "Divan al-Shams al-Tabrizi.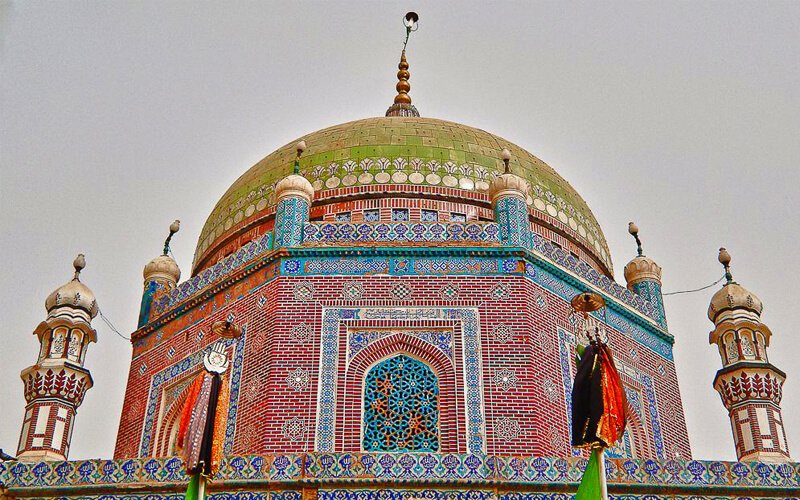 Baba Bulley Shah, Kasur
The mausoleum in this palace enshrines the 17th-century Sufi poet Baba Bulley Shah, a renowned Sufi Punjabi poet who lived from 1680 to 1758. He was nine years old and went by the name of Bulley. His real name is Abdullah Shah, but he took on his family name, Bulley, as a poet. Shah Inayat Qadri of Lahore is his spiritual master. His Bulley Shah ancestors come from Och Gillania, Bahawalpur, and he was buried in the city of Kasur near to Lahore.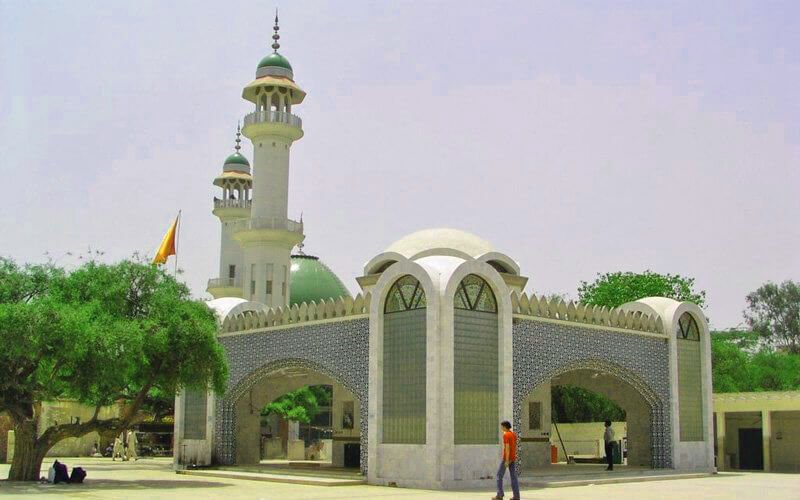 Conclusion
Like the enigmatic saints interred within, the missionaries spread the message of love, goodwill, and peace throughout the world. These ideals are not exclusive to a particular religion. Sufi Shrines in Pakistan sacred locations' magnificent scenery and peaceful ambiance offer tourists fantastic ways to unwind. Everything is stunning and has the significance of the surrounding region.
Read More: Toli Peer Rawalakot Azad Kashmir