Pakistan is a growing populated country in South Asia. It is the sixth most populous country in the world, with a population of over 200 million people. Karachi is a hub of economic activities and is the largest city in Pakistan, with a population of over 14 million. Pakistan is in a region with great military, political, and economic importance. Any country of the world can overlook Its strategic importance in the region, because of its location in the crossroads of Asia with India as its neighbor to the east, China in the north, and Afghanistan and Iran in the west.  
Pakistan has seen massive infrastructure improvements in the last five years and is now regarded as an industrial country. This situation has led the big cities to swarm rapidly like Karachi, Lahore, and Faisalabad. The majority of people speak Urdu and Punjabi and are culturally and historically inspired by India, Afghanistan, and Iran.  
This situation has caused the rise of major cities such as Karachi and Lahore. The majority of Pakistan's population speaks Urdu and is culturally and historically associated with India, Afghanistan, and Iran. Pakistan was created after breaking away from British India and becoming independent from India in 1947. After splitting away from British India, the country was founded and became an independent country in 1947. The data we will publish here has been taken from the latest Pakistan Census 2017.
Karachi: 14,910,352
Karachi's population ranked it the most populous city of Pakistan. And it will not be wrong to say that Karachi is among one of the world's most populated cities. It is the capital of Sindh Province. Karachi is located on the Arabian Sea coast of Pakistan. It is the largest and most important port in Pakistan. The original settlement, a small fishing village established by the Sindhi and Baluchi tribes, was transformed into a bustling city when it was discovered that its strategic location made it a natural choice for trading vessels to stop off on their way through the Persian Gulf to the Red Sea.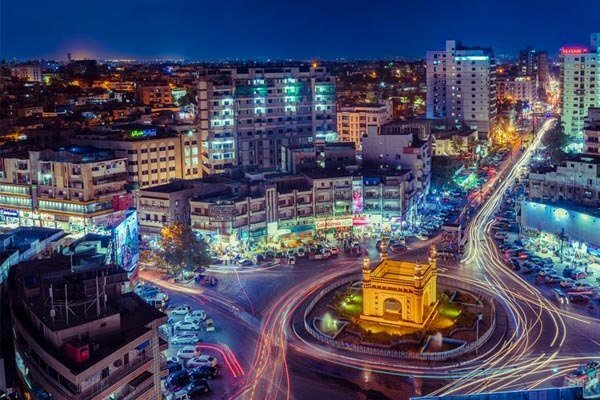 Karachi is the backbone of Pakistan's economic activities. It hosts the largest stock exchange in Pakistan. Major and multinational companies' headquarters are also in this city. Karachi is the financial center of Pakistan. It owns the largest stock exchange in Pakistan and houses the headquarters of major companies. Karachi has an increasing trend of investment in the Information Technology sector. It has been gradually becoming an information and communication hub. Its industries include textiles, automobiles, steel, and medicine. The city pollution is higher than WHO standards.
To answer what is the most famous thing about Karachi, we are here mentioning some popular things about Karachi. 
Quaid Azam Tomb (The founder of Pakistan)

Bariyani, Nihar & BBQ

Sea Ports 

State of the art cinemas 

Busiest Airport

Hub of Business Activities 
Lahore: 11,126,285 
Lahore is the cultural city of Pakistan with a population of 10,921,852 and the capital of Punjab. This city has had a long and interesting history. It was the capital of different dynasties, such as the Shahi, Mughal, and Sikh.
Lahore is one of Pakistan's most culturally rich cities, with its blend of modern and ancient architecture. The city is among the few cities where you can find buildings more than 600 years old. It is also an educational, scientific, and cultural center, with 13% of its total income from service industries. These industries employ a large population of the city. Some of these industries use a large population of the city.
To answer, what is the best thing about Lahore? We are here mentioning some popular things about Lahore. (Specificity of Lahore)
Historical Buildings 

Ancient Heritage 

Data Darbar 

Lollywood Industry 

Art & Artists 

Delicious Foods 

 Matro Bus & Orange Train
Faisalabad: 3,203,846
Faisalabad has a population of 3,204,726. It is located at a distance of 125 KM away from Lahore in the province of Punjab. Faisalabad has an old village community and has grown into an urban center under British rule. But today, the city has converted into a commercial, agricultural and industrial center in the region. It includes food processing, beverages, paper-making, jewelry, medicine, and particularly textile industries. 
Faisalabad is a home of many agricultural products, and people come to its market all around the country. These include cotton, vegetables, wheat, and sugar cane. The city's infrastructure is well planned and consists of a broad network of roads, highways, and railways. The development of the middle class has been the reason for the growth of the city's population. In addition, it has caused the expansion of shopping malls.
To answer, why is Faisalabad famous? We are here mentioning some popular things about Faisalabad. (Specialty of Faisalabad)
Textile Industry  

Wholesale Groceries Markets  

Agricultural Item Markets

Food & Comedy 

Clock Tower 
Gujranwala: 2,027,001
Gujranwala is located about 80 km southeast of Lahore. It lies in the northwest part of Punjab province and has a population of about 2.01 million.
Gujranwala is the fifth-largest city of Pakistan, after Lahore, Rawalpindi, Islamabad, and Faisalabad. The city is connected to Peshawar and Lahore by rail and major arterial roads.
 Agriculture has developed into a major economic sector that produces cereals, fruits, and vegetables and has become an industrial and commercial center, making ceramics, iron cabinets, copper, and aluminum utensils, textiles, silk, pipes, electric fans, and tanneries.
The city of Gujranwala was founded by a herder tribe called Gujjars and merged into the municipal government in 1867. It is a rapidly growing city and has modern infrastructure. State of the art medical facilities are available in the city and several universities affiliated with the Punjab University.
To answer, why is Gujranwala famous? We are here mentioning some popular things about Gujranwala. (Specialty of Gujranwala) 
City of Wrestlers   

Historical Monuments   

Delicious Foods (Cherry & Quail)

Aluminum Utensils

Electric Fan Industry 
Rawalpindi: 2,098,231
Rawalpindi ranks fourth in Punjab with 2,098,231 residents. It is located on the Potohar plateau, 9 miles (14 kilometers) south of Islamabad's capital. Rawalpindi is located in the central area of Pakistan. It's a military and commercial center and an important industrial and administrative center.
Its industries are diverse, ranging from locomotive businesses, oil refineries, sawmills, cast iron plants, breweries, natural gas plants, cotton, socks, textile mills, and shoes,  ceramics, newspapers, leather products, and tents. The famous horse show is held in April for which people await the whole year. Rawalpindi was first established as a municipality in 1867. It included Ayub National Park, Armed Forces Medical School, Fitness Park, Police Training College, Polytechnic School,  and many colleges affiliated with Punjab University.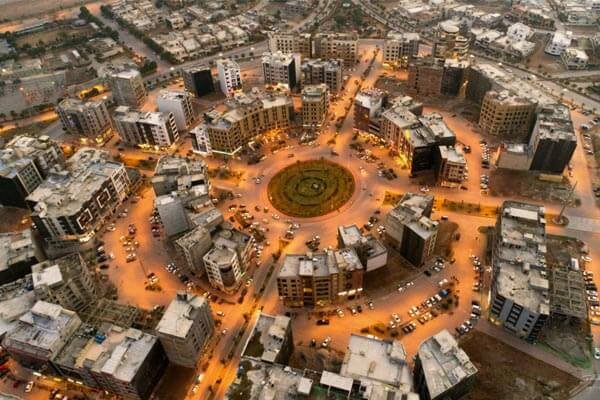 The city is the starting point of the road to Kashmir and it connect to the main arterial roads, railways, and air links to Peshawar, Lahore, and Karachi. Wheat, barley, corn (maize), and millet are the most important crops grown in the surrounding area of Rawalpindi. Rawal Dam, which provides water for Rawalpindi and Islamabad, was completed in 1961-1962.
To answer, why is Rawalpindi famous? We are here mentioning some popular things about Rawalpindi. (Specialty of Rawalpindi) 
Raja Bazar

Locomotive works

Gasworks

 Oil refinery

 Ayub National Park

Liaqat Bagh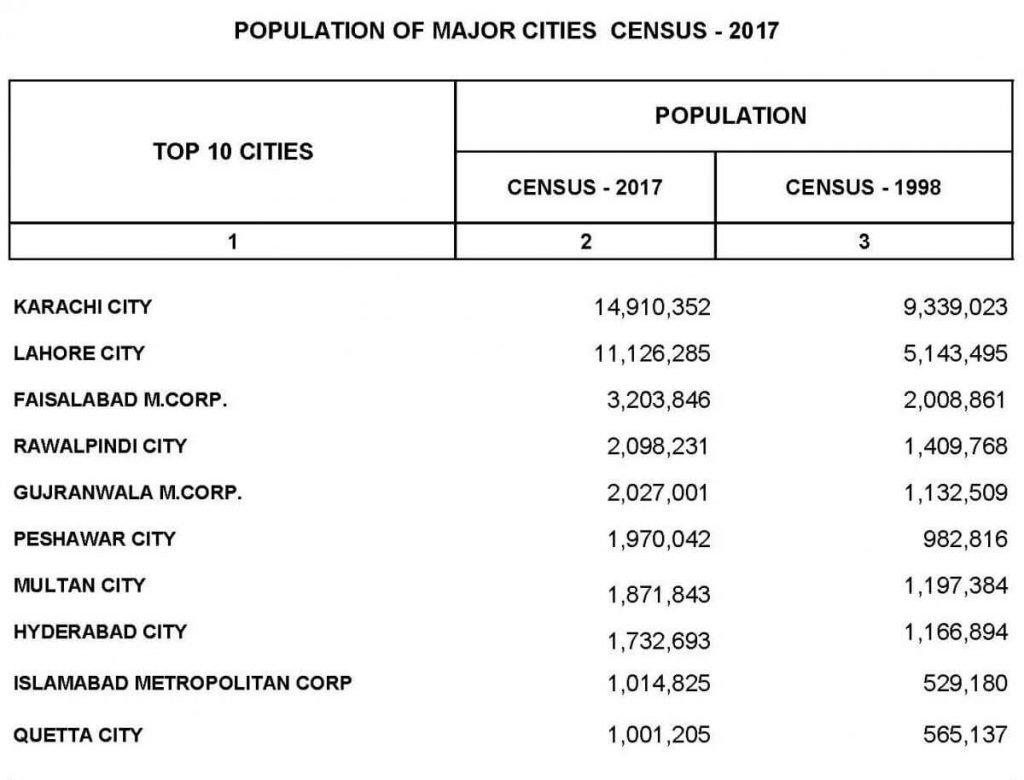 Read More: 11 Sufi Shrines In Pakistan You Must Visit