Karachi may be a bustling metropolis, but it has its quiet side. The beaches in the city's metropolitan area are so tranquil that they've become a must-visit destination for both tourists and locals. The best beaches of Karachi are great getaways from the hectic routine of metropolis life for a short trip.
Karachi beaches are open to welcoming you and making you feel relaxed and calm. The beaches have tranquility and peace to spend the holiday with family and friends. The sandy beaches and the clear blue sky make you feel light and rejuvenated.
Standing on the shore, gazing at the crystal blue waters, it feels like you're floating like a seagull. Do you need to unwind? Soak your feet in the chilly water and shut your eyes. And if you are looking for a weekend break? Go to the beach for a relaxing getaway. We can not give our opinion here that which beach is the most beautiful in Karachi because some people call Hawke's Bay is the best beach in Karachi, and others say no match between Tushan beach with any other beach.
To answer this query, which beach is best in Karachi, because there are so many best beaches in Karachi; Picking the ideal one might be difficult. So, here is the list of beaches in Karachi with details for your better understanding:
Hawke's Bay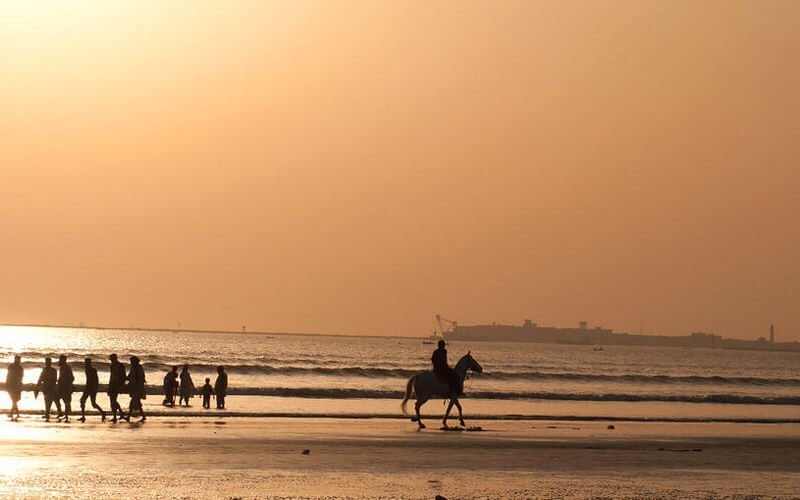 Hawke's Bay, also known as the Jewel of the Arabian Sea, is named after a Victorian governor dubbed "Bladen Wilmer Hawke." It is one of Karachi's most visited picnic sites. So it was worrying about how to get there? The Hawkes' Bay Road (Mauripur Road) may take you there. The presence of rare green marine turtles makes this a unique experience.
The stunning sandy beach, bright blue water, and unusual green sea turtles are just a few reasons that make it so appealing. You can also snorkel and scuba dive to get your hands on a large haul only feet from the shore. You have a good activity to spend the day here and enjoy the sight and sound of the waves as well as shells and pebbles on the sand.
Charna Island
The waters near Charna Island, being one of the world's most beautiful spots, are home to some rarest underwater Animals. Charna Island is a tiny island with about 1.5 square kilometers situated 7 kilometers from Karachi. The island is famous for cliff diving, snorkeling, scuba diving, and jet skiing.
In addition, the island's underwater world may be explored nearby. If you're an adrenaline junkie, Charna Island is ideal for getting your next rush of excitement. The island is best visited between February and March because the water isn't too cold, and low tide exposes stunning marine life. The local administration also takes steps to preserve the island and its natural ecosystem, including the depreciating mangrove forests that house numerous uncommon species.
Read More: 10 Best Breakfast Places in Karachi in 2022 – Reviewed by Click Pakistan
French Beach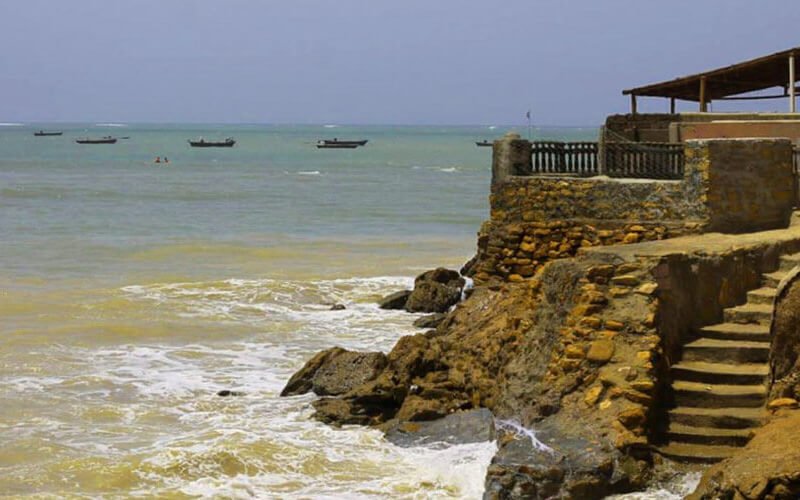 Karachi is home to one of Pakistan's cleanest and most pleasant beaches, known as 'Red Sands.' Secluded and accessible only to individuals who can secure a hut on the beach, it's ideal for family outings, birthday parties, and more. Since it is not accessible to the general public, the beach has kept many of its marine species. As a result, scuba diving, swimming, boating, windsurfing, kayaking, and surfing are excellent alternatives.
Cape Monze
If you're fond of a more secluded beach, cape monze is perfect for you. This beach, also known as Cape Mount, is near Mubarak village and has received rave reviews for its breathtaking coastline. We believe that you'll want to go the extra mile for a beach picnic at this location. Although only a few cottages are available for extended stays, they are full of activities to keep you occupied. When you climb up to the top of the surrounding hills, you'll have a stunning view of the horizon.
Gadani Beach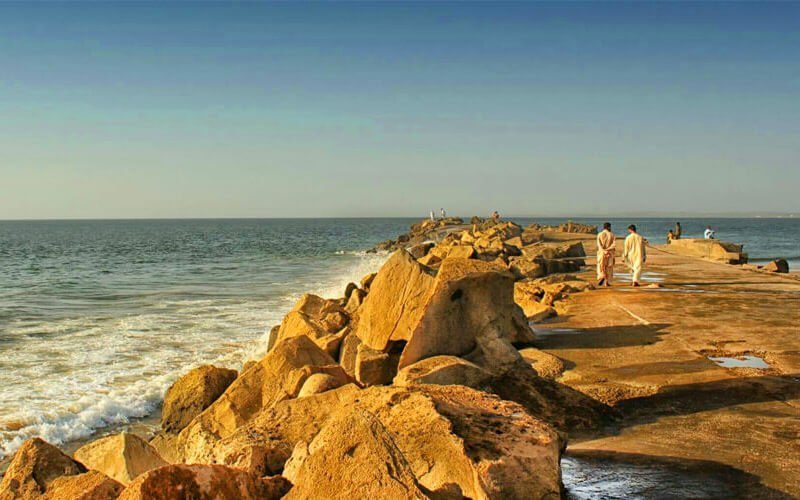 Giddani is a beautiful beach destination. This renowned and highly recommended seaside location is a unique natural beauty, and the golden sands are always ready to welcome you with cold sea wind. Unfortunately, Gadani Beach also contains one of the world's largest ship-breaking yards, the Gadani ship-breaking yard.
Manora Island
Manora Island is located on the south of Karachi's Port. To get there, you must take a fast ferry from Kemari. The island is home to a 19th-century Hindu temple, a lighthouse, and a beautiful beach that has seen its share of history.
Nathiagali Beach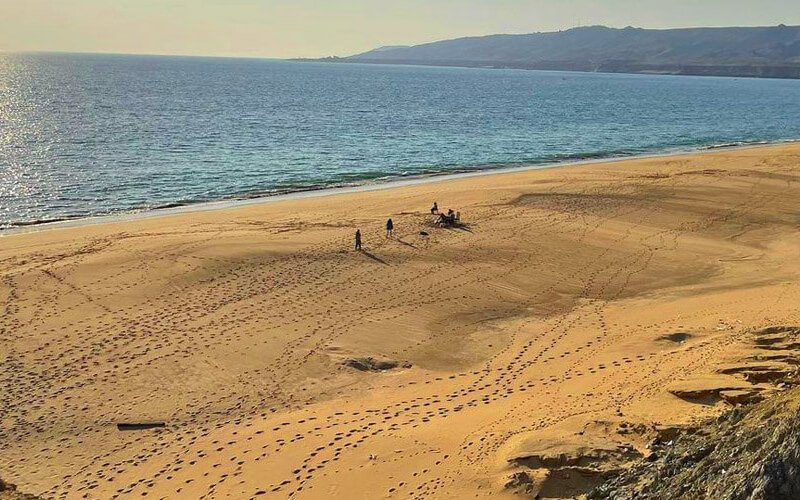 Nathiagali is a gorgeous beach that will leave you wanting more of Thailand's beaches. Unfortunately, the coast is a high-security zone and is off-limits to the general public, as it is located on a naval base.
Turtle Beach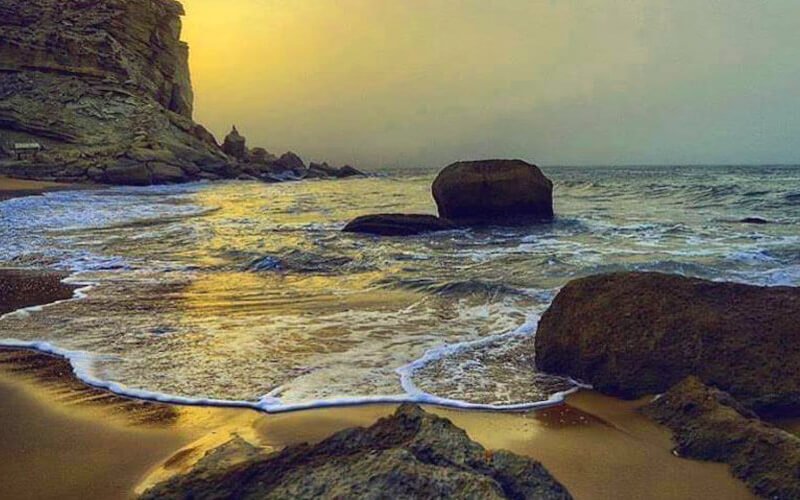 This pebbly beach is a popular tourist destination and picnic spot in Karachi. It is also notable for the unusual turtle species that lay their eggs in the region. This area, which has filled with various sizes and types of huts, is ideal for family and business gatherings.
Tushan Beach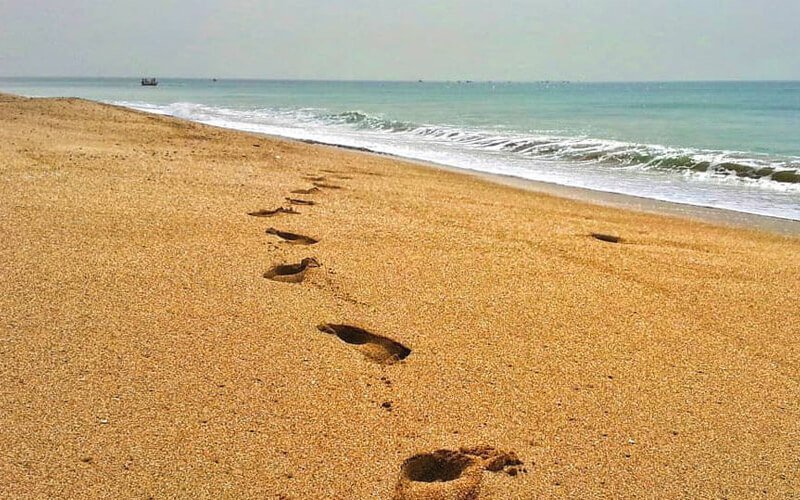 Tushan Beach, on the South China Sea coast of Panatag Shoal, is known for its white sand and sparkling water. It has kept people away by maintaining a low profile, even though it is not isolated. The beach is much cleaner than Hawks Bay and makes an excellent location for family vacations.
Bhit Khori
Bhit Khori is about 60 kilometers from Karachi, roughly a 15-minute drive from Mubarak Village. It's the most beautiful blue seas and the clean sandy beach area on this seaside point, but it's also the ideal site for campers with the surrounding hills and stunning vistas.
At night, the beach turns almost blue! Pakistan's first genuinely light-emitting beach, which means its waves glisten in the dark. The major negative about this location is that there are no huts, shops, or any other services available nearby. So, pack food and other necessities with you if you plan to go.
Also Read: Most Populated Cities in Pakistan