From a 2-hour drive to the northeast of Mingora, Bahrain is a beautiful small town of swat. It is also known as the gateway of the Swat district. Here we will give the information and put our reviews about the best affordable hotels in Bahrain Swat.
Read More: Best Hotels in Northern Areas of Pakistan 2023
Bahrain is hugged by River Swat and River Deral, that not only act as a natural resource of fresh water for the locals but also stand out as the city's main attraction. When traveling, many visitors choose Bahrain as their resting place before continuing their journey to Kalam, as it's situated just an hour before. The city also serves as a commercial attraction for the infamous Bahrain bazaar, so there is no denying that this place can offer one of the best northern hotels at reasonable prices. Here are our top 6 picks as well as other options to accompany your tour:
1. Liberty Hotel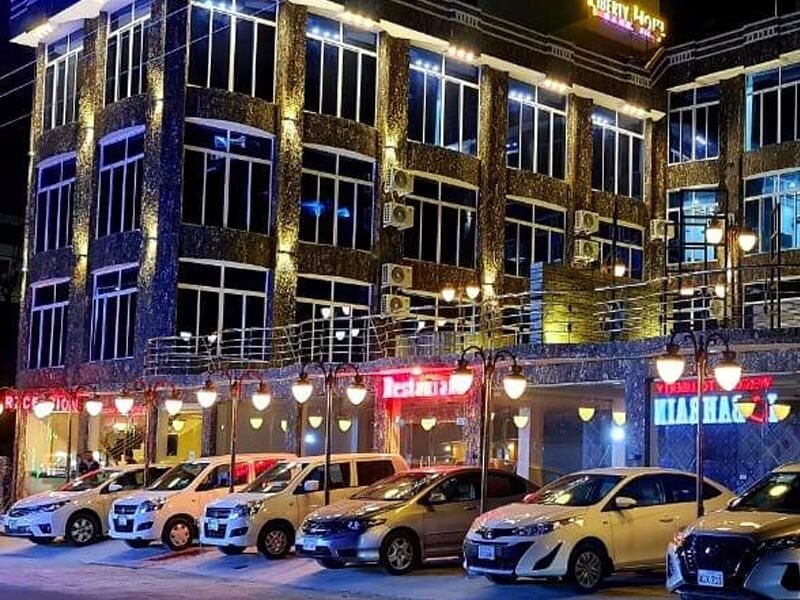 Our first pick of the best affordable hotels in Bahrain Swat is Liberty hotel, with its outdoor dining area and luxury rooms is undoubtedly one of the best in Bahrain, Swat. With rooms ranging from 4000 to 12000 PKR/ night, standard or deluxe rooms are accompanied by well-furnished furniture, clean beds, and a T.V. It's located right on the main road, so the river is quite visible straight ahead of the hotel as well as the rooms. Hot water is also available, but there might be some issues with the hotel's Wi-Fi connection, so it's recommended to bring your connection. Services might be available with the cooperative staff. Even though it can be a bit pricey, the services can be worth it, so we place it at the top first. The booking can be made via their number or their Facebook page.
2. Bahrain Continental Hotel and Restaurant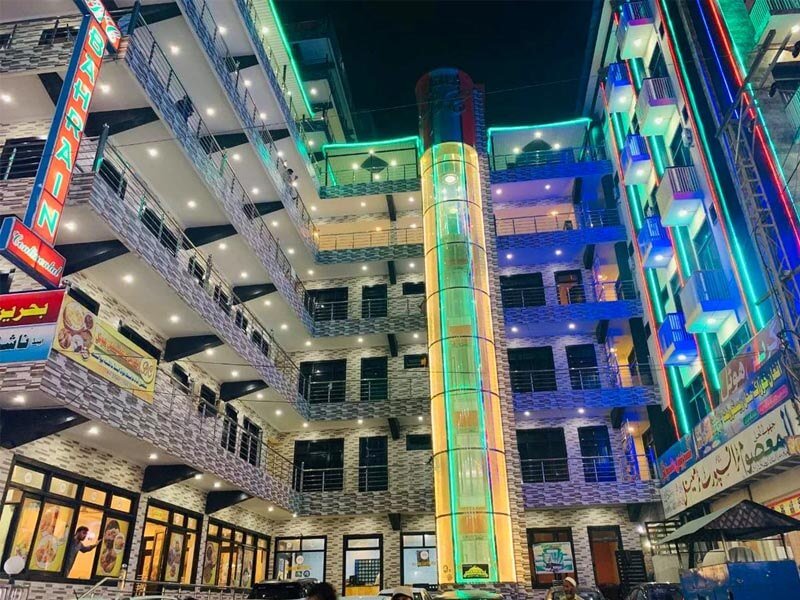 Bahrain continental hotel and restaurant is one of the most known hotels in the area. The rooms range from 3000 to 8000 PKR, depending. Single, double, or triple bedrooms are available with an attached bathroom with toiletries. T.V. is included in each room, and cleanliness is monitored. With a restaurant within the hotel, delicious food can easily be accessed or taken to your room through the lift facility. The hotel is also a few minutes from the rushing rivers, so people can easily visit the site, but that also means that the river view cannot be seen through the rooms of this hotel.
Hot water & Heaters in winter:
Hot water and heaters are available throughout the year, but in case of some difficulties, the cooperative staff can help you out. Free Wi-Fi, parking, and breakfast options are available as well. Overall, as per the review, this hotel can be a little pricey with its food and services, so we place it in the top 2. Located at 6GX+8VC, Bahrain R.D., Swat. So it is also included in our list of the best affordable hotels in Bahrain Swat and can be booked from their Facebook page.
3. Marina Hotel and Restaurant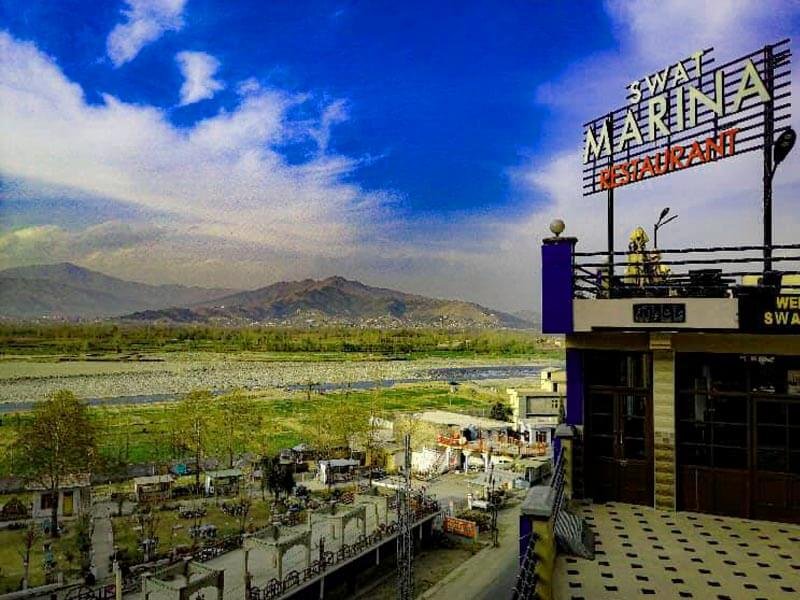 The hotel is located right in the center of the main bazaar; the Marina hotel offers well-serviced rooms for a cheap price with clean beds and an attached bathroom. The rooms have all the necessities such as satellite T.V. channels, hot water, and heaters. A riverside view can also be seen from your window, and delicious food can be eaten at their included restaurant. Free Wi-Fi and parking are available, All for 2000 to 5000 PKR/ night. Booking can be made prior from their Facebook page.
4. Dimsun Hotel and Restaurant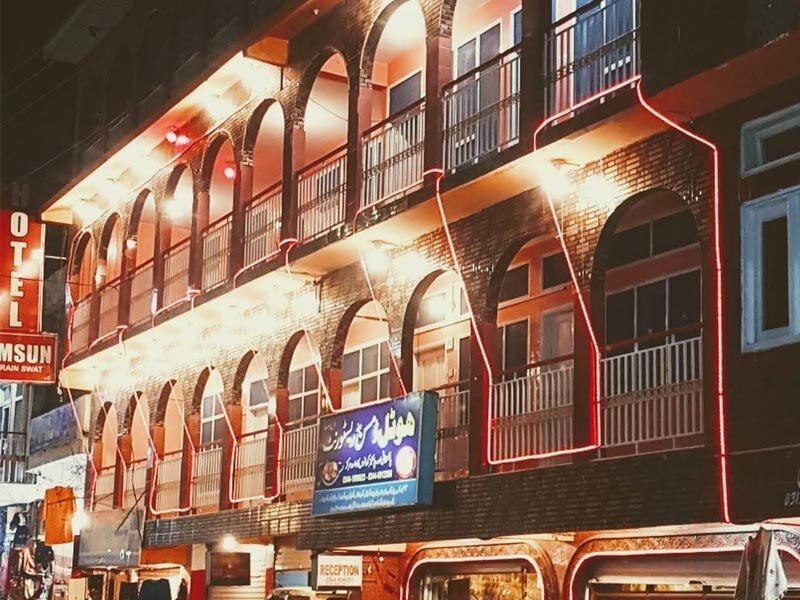 Dimsun hotel can be your other option to stay at with excellent service from cheap with a range of 2000 to 5000/ night. Rooms can be booked with a single bed or a six-bedroom, which is perfect for families. With well-maintained rooms, hot water and a river view from your window are available. Due to its location, shops are right outside the hotel to fulfill your shopping craving. Free Wi-Fi and parking are also included with the nice staff; however, its cleanliness and connection can be an issue per reviewers. It can be booked via their Facebook page.
5. Madina Tower Bahrain Hotel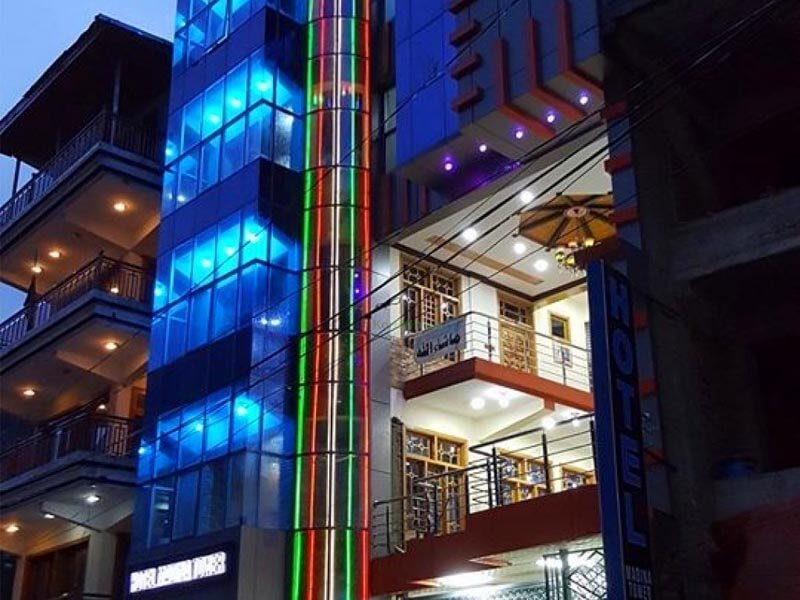 This hotel is your jam if you are looking for something that reminds you of a homey ambiance. It can surely welcome you warmly with a cozy atmosphere and traditional foods. With prices ranging from 2000 to 5000/ night, the rooms are accompanied by air conditioners, T.V., free Wi-Fi, and a scenic view outside. Parking is available too, but Hot water can be an issue but can always be requested by the helping staff. Located at Kalam Road, Bahrain, it can be booked via their contacts or Facebook page.
6. Imran Pearl Hotel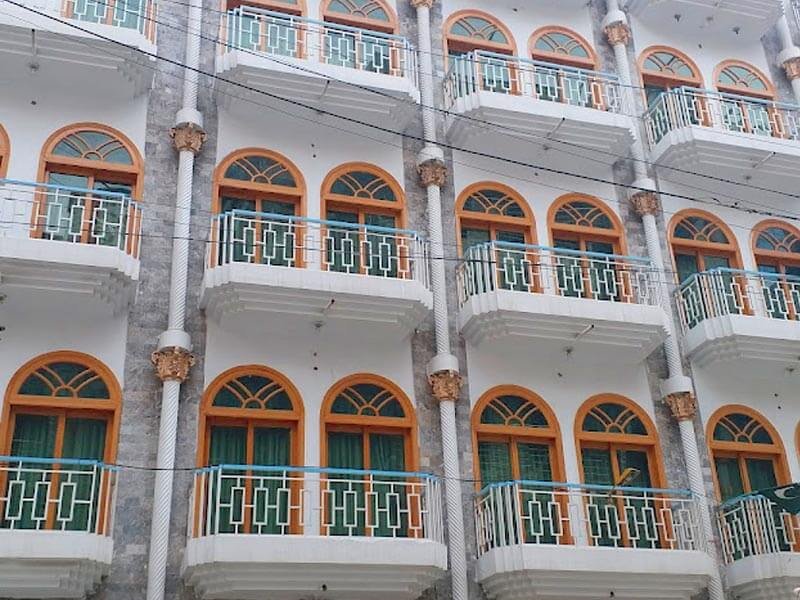 And our last recommendation, Imran pearl hotel can offer spacious and clean rooms with on-demand services. Prices are from 2000 to 5000/ night, river view can be seen from the hotel window. T.V.s are also available in each room with free Wi-Fi. However, a problem with the heating system and water can be fixed on request. Many restaurants are also open outside the hotel, so the food can easily be enjoyed without walking far from your stay. You can book it through a phone call or their Facebook Page.
Here are some other hotel options:
Paradise hotel
Hotel Bolan continental
Sangam hotel and restaurant
Hotel Swat valley and restaurant
Hotel city star
Two-star hotel
Lachin hotel
Pamir hotel
Four-season hotel
Grace Hotel
Hotel Swiss palace
See More: Swat Tour Packages 2023