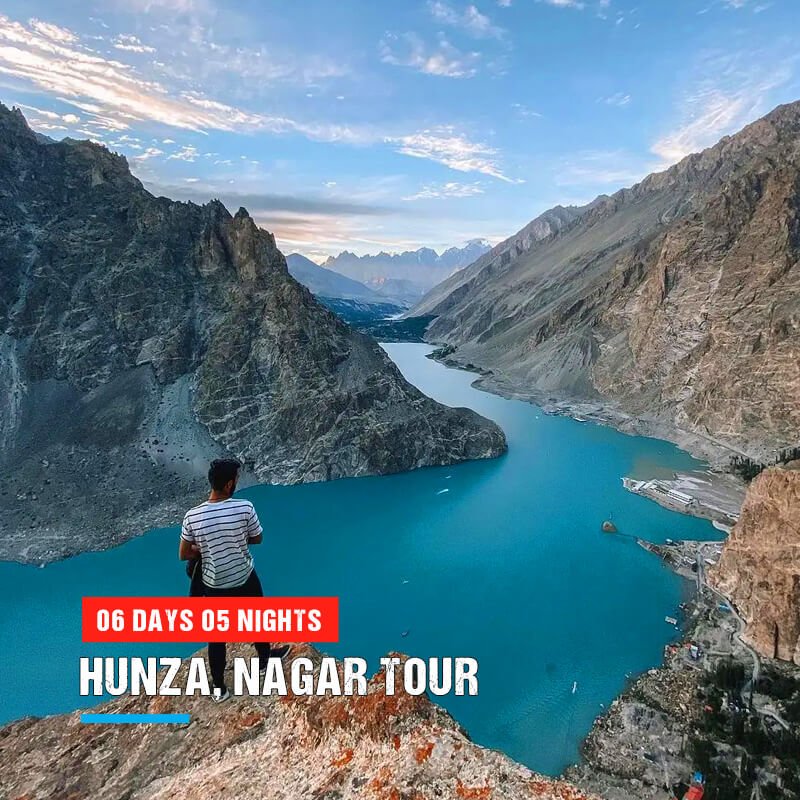 6 Days Hunza Nagar Honeymoon Tour Package 2022
Hunza Valley has always been remained top rated visited destination whole the year. Keeping in mind the client's demand, Click, Pakistan designed its 6 Days Hunza & Nagar Honeymoon Tour Package that covers all the area's major attractions. Most newlywed couples and families love to visit the beautiful valley with its majestic landscape and delicious food with locals' unique hospitality. 
Tour Highlights of 6 Days Hunza Nagar Honeymoon Tour Package
• Visit fairy tale town of Karimabad surrounded by 7000m plus peaks.
• Rivers (Hunza, Gilgit, Indus, Kunhar), tributaries, and streams & much more
• Visit of ancient Altit & Biltits forts. (Royal Family Residences)
• Meet with nature at Minapan village and enjoy the traditional food in the lap of mountains
• Enjoy the travel of Karakoram Highway, the highest paved international road in the world
• Visit valleys of northern Pakistan including Hunza, Nagar Naran 
• Travel into the small villages having breathtaking beauty & lovely people.
•  Comfortable Transport (Corolla GLI)
• Fuel, all road tolls & parking expanses
• 5-Night Hotel Accommodation
• Complimentary Breakfast
• Driver  Food & Stay Expenses
Excludes
• Anything not mentioned inclusive
• Any types of entry tickets or passes
• Lunch, Dinner or Snacks
• Boating or Rafting Tickets
• Any type of Hot & Cold Drink
• Personal nature expenses
Tour Itinerary of Hunza Nagar Honeymoon Tour Package 6 Days and 5 Nights
DAY 1 | ISLAMABAD - CHILAS
Pick up the guest and move to Kaghan valley, breakfast on the way at Balakot (if needed) stopovers at Kiwi waterfall, Naran, Lulusar Lake & Babusar Pass  for Photography & Sightseeing,  continue on the KKH and reach Chilas by evening (8:30 hours), Overnight stay will be in Chilas.
*If Babusar get close then will travel through Besham route
DAY 2 | HUNZA - ALTIT & BALTIT FORT
After breakfast journey will start again heading towards Hunza Valley by traveling through highest paved international road in the World the Karakorum Highway with stopovers at Rakaposhi viewpoint & mountains ranges and Nanga Parbat view point. We reach Hunza Valley at around 2:00 pm and will take some rest to relax by checking in the hotel and then  brief visit  and presentation inside Altit Fort (more than 700 years old)t and Baltit Fort (more than 900 years old) , Drive back to hotel and free time till dinner , Overnight stay will be in Hunza
DAY 3 | ATTAABAD LAKE – KHUNJRAB PASS
Wake up call for breakfast & departure for Khunjerab Pass.  We will follow the KKH further North towards the Pakistan-China border  by spending leisure time at Attabad Lake, one of the most magnificent destinations of Hunza Valley and visit the small town of Passu and hike up to a stunning viewpoint alongside the huge, icy Passu Glacier & Hussaini Suspension Bridge before getting back to Karimabad. We enjoy the sunset o at Duikar View Point, where at 3000m we get spectacular vistas of the valley and peaks. Overnight stay in Hunza
DAY 4 | HOPPAR VALLEY
Breakfast call & departure for Hopper valley & Glacier. We will Passing through one of the most beautiful attractions, villages and meet hospitable people and will  enjoy the majestic landscape on all the rout towards Hoppar glacier , Visit the point of glacier and quality time to spend, drive back to Hunza before evening , Overnight stay  in Hunza
DAY 5 | CHILAS – NARAN
After breakfast , time is to departure for Chilas,  short stays on the way, reach Chilas or Naran and check in the hotel for rest till dinner, Overnight stay in Chilas/Naran
DAY 6 | CHILAS - ISLAMABAD
Breakfast and get ready to travel back to Islamabad with stopovers on the way. Arrival in Islamabad around 8:00 pm.
• 6 Days Hunza & Nagar Honeymoon Tour Package starting 115,000 PKR (Couple)
• Changing in the itinerary will vary the tour cost.
• Trip starting from Lahore includes 15,000 PKR additional in the price.  
• Mentioned prices may slightly go up and down in high and low seasons accordingly.
• Click Pakistan recommends bringing their safety seats for children under four years old.
• In case of trip cancellation 12 hours before of departure, no refund policy for advance payment.
• Your reservation is always subjected to confirmation by depositing 30% as advance into the company account
  and rest of the amount is required to be paid upon your arrival to the company representative in cash/bank transfer.
Read More: Hunza Tour Packages
List of the Best Honeymoon Tour By Click Pakistan
| Tours | Days | Price | Book Now |
| --- | --- | --- | --- |
| Skardu Honeymoon Tour Package by Air | 6 Days | 108000 PKR | |
| Swat & Nathiagli Honeymoon Tour Package | 6 Days | 95000 PKR | |
| Hunza & Naltar Valley Honeymoon Tour | 6 Days | 110000 PKR | |
| Kashmir, Shogran & Swat Honeymoon Tour Package | 7 Days | 110000 PKR | |
| Naran, Neelum & Shogran Valley Honeymoon Tour Package | 7 Days | 128000 PKR | |