3 Days Naran Kaghan Valley Honeymoon Tour Package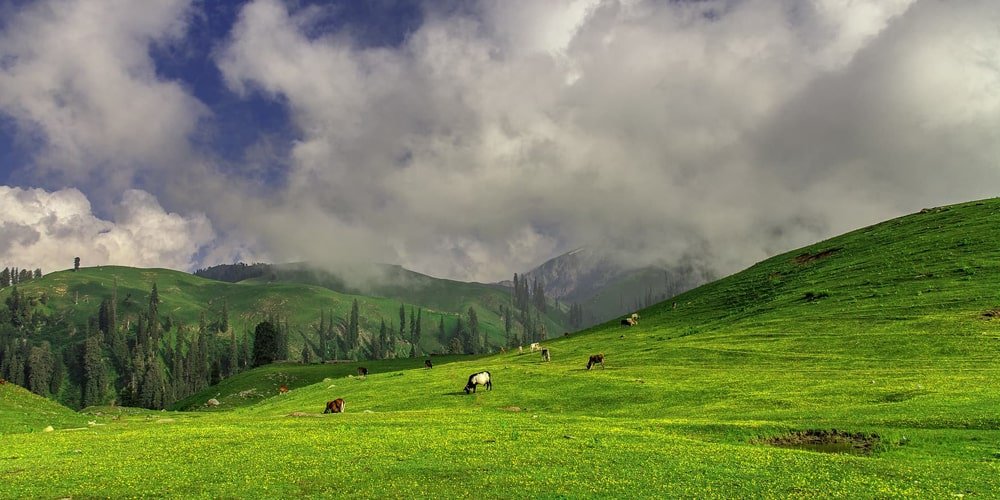 Naran Valley is one of the most beautiful parts of Pakistan's northern areas, elevated 2500 meters above sea level. Naran Kaghan tour has always been a top favorite for nature lovers and tourists all over the world. This medium-sized town situated in the upper Kaghan Valley in the Mansehra district is a part of the KPK province of Pakistan. It is one of the most beautiful parts of northern areas in Pakistan that attract hundreds of thousands of tourists yearly.
Naran is one of the tourist points that beautifully captures a lot of people towards itself. It has been made a famous resort for tourists, trekkers, and adventurers.
Naran Kaghan Weather
Naran Kaghan Valley's temperature is rising every passing of the day, and the Valley is reachable from June to September. The average annual temperature of the valley is 10.1 °C.
Naran Kaghan's weather remains very fresh and pleasant in the months when other parts of the country get sweltering weather.
The snow on the tops of the mountains never melts, even in June and July. Many mountains remain covered with snow for the whole year. Hotels in Naran Kaghan are easily available at very economical rates and can be booked online or even by phone calls. The ideal time to visit Naran Kaghan valley is from June to September, but the people who love to enjoy live snow falling can visit in April and May.
Saiful Malook Lake Weather 
 Lake Saiful Malook is situated at an altitude of 10,580 feet about sea level and is the most magnificent lake in the valley. Lake Saiful Malook is 9.2 km far from the main town of Naran valley, and its weather is also very pleasing and relaxed, as same as Naran Kaghan Valley.
Babusar Top weather, Babusar Pass height
Babusar Top is the highest point situated at the altitude of 13,750 feet at the borderline of Khyber Pakhtunkhwa and Gilgit Baltistan provinces of Pakistan connecting with Chillas Karakoram Highway (KKH). The road leading to Babusar pass is fully carpeted and useable for all kinds of small and medium-type vehicles. The way to Babusar top keeps fantastic scenes on both sides of the road. The weather is an icy breeze, even in the hot summer season.
Naran Kaghan Tour package is also one is the most favorite among families, especially in summer vacations. The road to Naran valley travels alongside River Kunhar, which starts from the glaciers of Kaghan and flows deep down in Mansehra. It is worth sightseeing all the time on the journey—newlywed couples dream of having Naran Kaghan's honeymoon trip in their schedule. However, the local languages of the valley are related to Hindko and Gojri. But every individual over there can speak and understand Urdu.
Naran Kaghan Tour Places to Visit
Naran Kaghan tour places, like Lake Saiful Malook, Lulusar Lake, Lalazar & Babusar pass, are the most visited places. Naran Kaghan tour is considered one of the best Pakistan tours in the northern areas of Pakistan. Naran Valley local people are very generous, good-natured, and supportive and always welcome the tourists warmly. Local people earn money by providing tourism services to tourists as tour guides, rest house managers, shop keepers, restaurant workers, and jeep drivers, some of them also grow crops, and some are shepherds.
After the government focuses on improving Pakistan's tourism industry, many investors and other companies are willing to invest in these areas. Roads, hotels, and other infrastructure are being constructed speedily. Trip to Naran Kaghan is a dream of every beauty, and nature lovers belong to wherever globally. Naran Kaghan tour 2021 is becoming one of the most-favorite trips of Northern areas.
What Should I Bring from Naran Kaghan? Handicrafts of the Valley
What should I bring from Naran Kaghan? It is a ubiquitous question that every tourist thinks of. Though the primary source of local people's income is to provide tourism services to tourists, the Naran valley is famous for its Handicrafts. Nomads are the famous Handicraft of Naran. Woolen felt rugs while woolen shawls, embroidered shawls, and shirts are also available to attract foreigners.
Naran Kaghan tour information
There is also a small bazaar-like Murree mall road in the Naran Valley. The necessities of life are readily available there. Cellular networks work fine in the main town, but perhaps it will get a problem in signals when out of the city towards Babusar pass. Mobile shops, bakery, general stores, tailors, barbers are available in the main mall road Bazar. There is no issue regarding basic needs items there in the valley. It has more than 150 hotels of various types ranging from high-end luxury hotels to very low-priced motels.
Naran Kaghan Map
In the following Naran Kaghan map, you can see all the famous Naran Kaghan tourist places.
Note: Best visit time to Naran, Kaghan Valley is between June to September
Visit some other top of the best honeymoon tour packages in Pakistan
Shogran Naran Honeymoon Tour Packages
Murree, Nathia Gali Honeymoon Tour Packages
Neelum Valley Honeymoon Tour Packages
Neelum and Murree Honeymoon Tour Packages
Swat Kalam Honeymoon Tour Packages
Hunza Valley Honeymoon Tour Packages
Skardu Honeymoon Tour Packages
Frequently Ask Question About Naran Kaghan Tour
What is the best time to visit Naran Kaghan?
The best time to visit these places is from June to September. Kaghan Valley can be reached from the start of April, but for a visit to Naran valley and its surrounding locations, the best time starts from mid-May or June to September. However, tourists who like to enjoy snowfall can visit Shogran valley during the whole winter season.
Is Naran Kaghan open?
The beautiful Kaghan valley gets open for tourists at the start of April, and maybe it's some areas covered with snow at this time. However, all roads normally open and can be traveled easily. Hotels and other hospitality services can be enjoyed and available at that time. However, Naran valley opens in the mid of May or the start of June to September.
How can I visit Naran Kaghan?
The beautiful valley is located in the Mansehra district of Khyber Pakhtunkhwa province and is safe for even families. Naran is around 5 hours' drive from Islamabad with beautiful landscape scenery; both sides of the roads start from Balakot. Go to Naran Kaghan Valley from Islamabad; there are two ways, use the local bus or Daewoo bus service from Rawalpindi. But we recommend if you are going to choose public transport then use the Daewoo bus service it is quite comfortable, air-conditioned, and the fare is reasonable.
How far is Naran Kaghan from Islamabad?
Naran is one of the most visited tourist destinations in Pakistan. It is located around 220 kilometers from Pakistan's capital city Islamabad and 25 km from Kaghan Valley.
Tour Highlights:
• Visit Balakot, a small town in Mansehra District
• Visit Kewai waterfall, located on the way to Kaghan Shogran valley 
• Visit Naran Valley, one of the most beautiful towns of Mansehra District 
• Visit Saiful Malook, a mountainous lake located at an elevation of 3,224 m above sea level
• Visit Lulusar lake, 3 km long blue water lake of the valley
• Visit of Babusar Pass/Top, located at 13,691 feet and connects KPK with Gilgit Baltistan 
• Enjoy the river rafting in Kunhar river surrounded
• Pick up and move towards Balakot
• Breakfast on the way in Balakot or Kewai
• Reach Naran Valley and check-in to the hotel
• Get ready for the visit to Lake Saiful Malook
• Visit Saiful Malook by 4×4 Jeep
• Spend quality time at Lake/Photography
• Get back to Naran Town before the evening
• Overnight Stay at Naran Valley
• Breakfast at hotel in Naran town
• Get ready to visit Babusar Pass/Top
• Quality time on the way at Lulusar lake
• Stopovers at Batakundi, Besal and water streams on the way
• Arrival at Babusar top and quality time at there
• Travel back to Naran valley with short breaks on the way
• Overnight stay at Batakundi or Naran town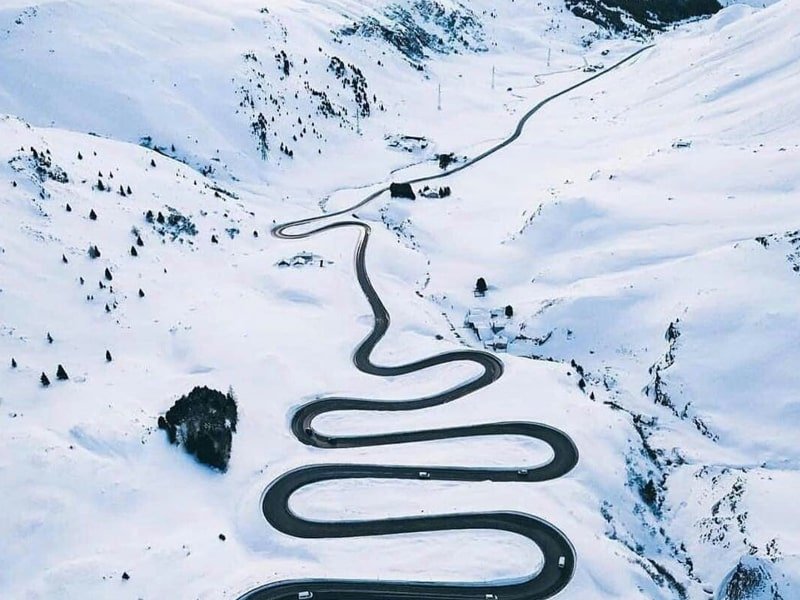 • Breakfast in the hotel and get ready for river rafting
• Enjoy river rafting at Kunhar river and spend quality time on the river
• It is time to get back for departure to Islamabad/Lahore
• Short break at Kewai waterfall & Balakot
• Arrival back to Islamabad around 9:00 pm (End of services)
| Services Inclusive | Services Exclusive |
| --- | --- |
| Luxury private vehicle | Personal clothing |
| 2-night hotel accommodation | Entry tickets of any fort, park, lift, or others |
| Complimentary breakfast | Lunch, dinner, or any other |
| Jeep Safari for Saiful Malook Lake | Extras at hotels like drinks, laundry, etc. |
| Dedicated driver cum tour guide | Insurance liability medical aid |
| All toll, taxes, parking, and driver expenses | Anything other than not mentioned in the inclusive. |
| Package Category | Hotels | Package Prices |
| --- | --- | --- |
| Economy | Standard | 48,000/Rs |
| Deluxe | Deluxe | 65,000/Rs |
| Executive | Deluxe Plus | 72,000/Rs |
Note:
• Your reservation is always subject to confirmation by depositing 30% as advance into the company account.
• The rest of the amount is required to be paid upon your arrival to the company representative in cash.
• Mentioned prices are from Isb, pick up from Lahore includes 8,000/Rs additional in to the package.
• Only one infant (under 2-year-old) is free in the package. 
• Charges will apply to any other kid above five years old.  
• Click Pakistan recommends bringing their safety seats for children under four years old.
• Mentioned prices may slightly go up and down in high and low seasons accordingly.
Departure

Lahore/Islamabad

Departure Time

Islamabad: Early morning | Lahore: 10:30 pm

Return Time

Islamabad: 8:00 pm | Lahore: 12:30 am

Dress Code

Rain Coat, Umbrella Hiking Shoes, Warm jacket.