Neelum Valley Azad Kashmir (Group Tour)
Neelum is the northernmost district of Azad Kashmir of Pakistan and one of the best tourist places."Click Pakistan" presents the best Azad Kashmir Neelum Valley tour package 2021 to our valued clients. Northern Areas of Pakistan are among the highest natural beautiful places in the world. But unfortunately, these unique landscapes could not have been portrayed the way that it should be. The sneaky river flows between the mighty green mountains, called the Neelum River. The river is surrounded by lush green trees its both sides, fresh and pure water attracts the tourist across the globe. The best time to visit Neelum valley is from May till September.
Holiday travel packages of Neelum valley are very famous for those who love nature and wish to spend their holidays in peaceful areas. The people of the valley are very hospitable and guest caring. Hotels are available at very economical prices.
And the road to Neelum valley is in better condition till Sharda(a small town of Neelum District). Dowarian, Ratti Gali Lake, Sharda, Keran, Kel, Arangkel, and Tao Butt is the prominent tourist places of Azad Kashmir tour packages and are lovely tourist spots. In the winter, December, January, and February, the mountains and roads are covered with snow that gives another impressive beauty view.
Kutton, a beautiful village, and the tourist resort are located only 16 kilometers from Kundal Shahi. Although the road condition of the Kutton Valley is not good, it is still accessible. It gets cover with lush green trees and vast fields. This area has less population as compared to the other regions of Azad Kashmir.
Another most beautiful spot, Keran, is located 93 kilometers from Muzaffarabad on Neelam River's bank at the altitude of 5,000. This is another scenic view of the Azad Kashmir. The specialty of this place is that the border of India and Pakistan is visible from this area. One can easily have a clear view of the patrol of both countries.
Arang Kel, a beautiful small village surrounded by mountains and lush green trees, is located on the hilltop above Kel at an altitude of 8,379 feet. Taobutt and Ratti Gli are the most visited tourist places that have adventure trekking and fantastic tracks. After the government abolished the NOC for the tourism of these areas for foreigners, these areas have become a top and best Neelum Valley AJK tour packages 2020.
Click Pakistan has a unique approach towards these areas to explore the natural beauty with our guests. Let us join our best Azad Kashmir Neelum Valley tour Package 2020 and enter into a fantastic world of landscape beauty.
Tour Highlights
• Visit Kutton village and waterfall, located 98 km from Muzaffarabad 
• Visit Karan, a small village on the bank of Neelum river
• Visit Sharda Buddhist University, village and Neeelum River
• Visit a small stunning Kel village on the bank of River
• Visit Arang Kel situated on the hilltop above Kel at an altitude of 8,379 feet.
• Pick up and move toward Muzaffarabad 
• Breakfast on the way at Muzaffarabad 
• Short break at Dhani waterfall for photography
• Heading towards Kutton village and waterfall
• Short touring to kutton village and visit waterfall
• Reach Sharda valley by evening 
• Dinner and overnight stay at Sharda 
• Breakfast at hotel and get ready for travel to Kel 
• Visit the beautiful village of Kel meadows and its surrounds 
• Travel via sneaky road on the bank of Neelum River
• Passing through breathtaking landscape all the way 
• Reach at Kel and time to cross the River by cable car
• A thrilling experience and spectacular views from a cable car
• Hiking towards Arang Kel( not recommended for kids and elders) 
• Experience the amazing Arang Kel village beauty 
• Travel back to Sharda for a night stay before the evening 
• Dinner and night stay at Sharda or Karen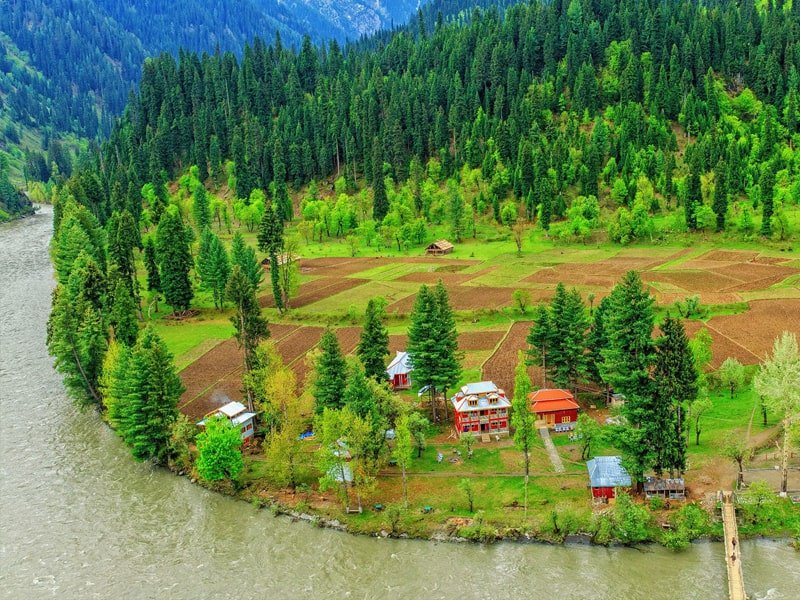 • Breakfast in the hotel and prepare for a visit to Sharda town
• Touring ancient Buddhist University (Holy place of Buddhists)
• Visit Sharda village and interact with local people
• Get ready for departure Islamabad/Lahore
•  Break at Karen valley alongside the road
•  Spend quality time at Karen valley/photography
•  Short break at Uthmuqam for Shopping etc.
•  Continue travel toward Islamabad/Lahore
•  Arrival Islamabad around 9:00 pm (End of services)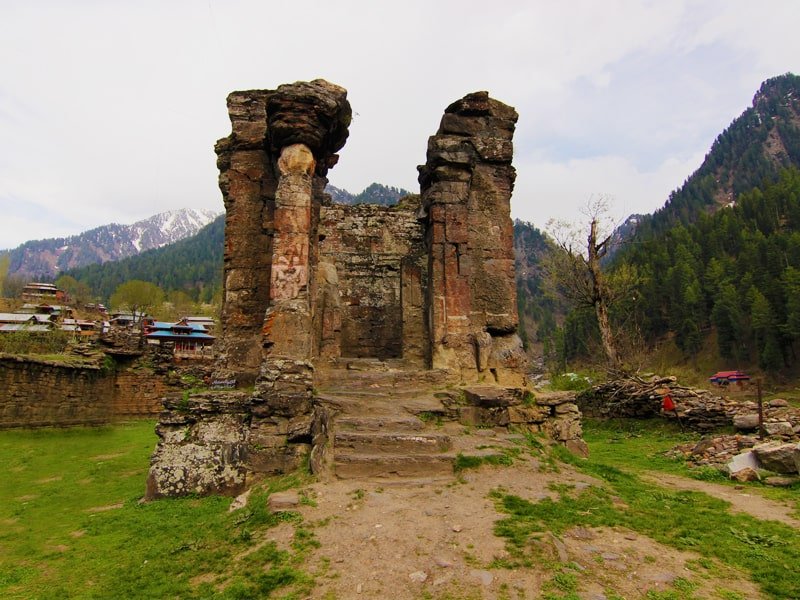 | Services Inclusive | Services Exclusive |
| --- | --- |
| Luxury private vehicle | Personal clothing |
| 2-night hotel accommodation | Entry tickets of any fort, park, lift, or others |
| Complimentary breakfast | Lunch, dinner, or any other |
| Dedicated driver cum tour guide | Extras at hotels like drinks, laundry, etc. |
| All toll, taxes, parking, and driver expenses | Insurance liability medical aid |
| | Anything other than not mentioned in the inclusive. |
Departure

Islamabad

Departure Time

Approximately 11:00 PM.

Return Time

Approximately 9:00 PM.

Dress Code

Rain Coat, Umbrella Hiking Shoes, Warm jacket.