Karachi, Pakistan's major and busiest metropolis, has long been the country's most exciting location. While the city is famous for many other specialties, its markets pose as bustling and the biggest wholesale market in Karachi. Karachi Markets are popular for its most prominent, cheap, and full of live markets that serve 20 million people. Karachi is one of the most rapidly developing cities in Pakistan. Every passing minute contributes to Pakistan's overall GDP. It ensures that the city's economic engines always turn, resulting in more economic activity.
The city is not only known for its exquisite architectural and historical gems. It's also famous for being a shopping paradise with more than 700 stores, offering everything you could need at really affordable prices! So yes, there is an explanation behind why people from all around the country make special trips here to shop in the famous markets of Karachi. Scroll down to see some of Karachi's most popular, well-known bazaars that capture the city's chaotic, slipshod nature best.
Tariq Road
Tariq Road is, without a doubt, the most diverse bazaar in Karachi. It is ideal to have that perfect, complete shopping experience that you won't get anywhere else. So when we say wedding season on Tariq Road is a force to be reckoned with, we don't think we are exaggerating in any way.
Empress Market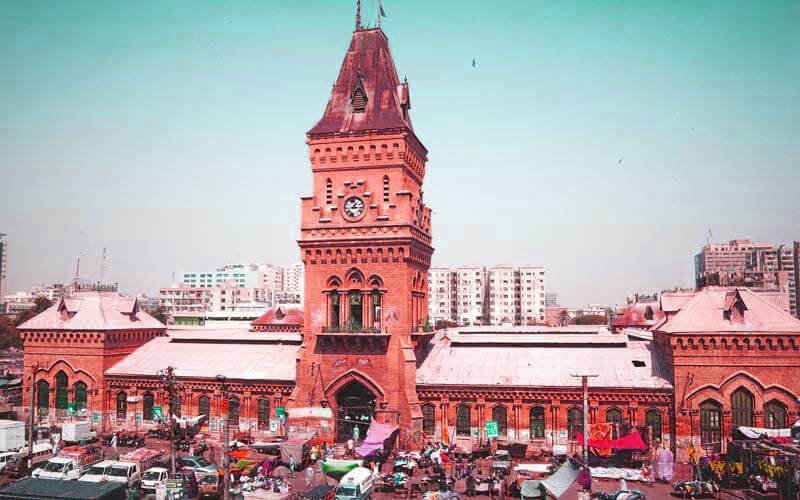 Are you looking for a location to get all of your clean-eating supplies that are also inexpensive? Look no further; visit Empress Market as it is one of the famous markets in Karachi. It's known as Karachi biggest market for its high-quality, low-cost products and fruits. In addition, the surrounding streets are packed with culinary delights. The bazaar has been designated a national heritage site for its ancient, Gothic-style buildings housing meat shops, kirya stores, and animal markets.
Aram Bagh Furniture Market
Where do you go if you want the greatest selection of furniture in Karachi? We're talking about no other than the Aram Bagh furniture market, unquestionably. The area is a treasure trove for locally produced and imported furnishings, including wooden pieces and rod iron interior décor items. Aram Bagh was founded more than a century ago during the pre-partition era. This wholesale market in Karachi is brimming with various big and little furniture stores, all of which showcase their finest work. Aram Bagh will keep its promise of surprising you with exquisite furniture at wholesale costs, whether it's ready-made or made-to-order. Bed sets, dressing tables, dining table sets, sofa sets, lounge chairs, couches, bookshelves, wardrobes, kitchen cabinets.
May you also like: 10 Most Famous Beaches of Karachi
Soldier Bazaar
The Soldier Bazaar, located in Jamshed town, is famous for its many cultures. Muslims are in the majority of the population there, at one million people. So if you're searching for decent second-hand stuff, the soldier bazaar is the place to go. Moreover, this area is so safe that you may walk about without fear of losing your life or valuables since it is reputed to be Karachi's most tranquil neighborhood.
Sunday Bazaar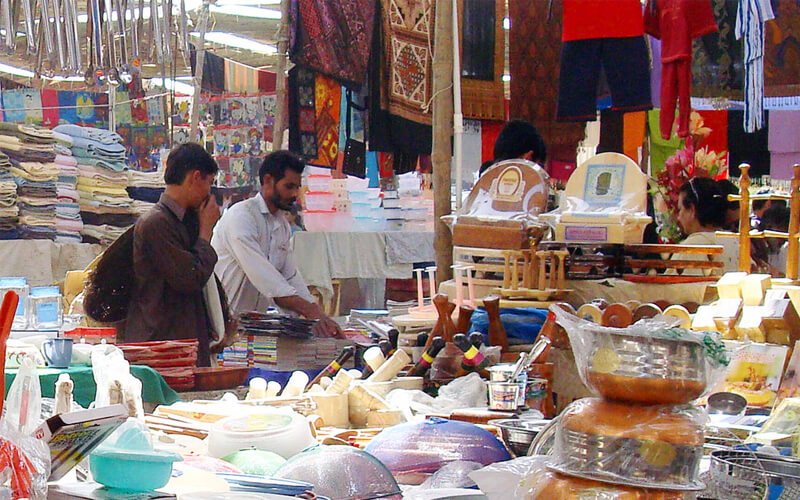 Around Pakistan, there are several Sunday bazaars, known as mangal or Landa bazaar. However, the enormous one in Karachi is the most well-known, diverse, and genuinely excellent Sunday bazaar in the country. People, especially women from various social classes, visit at least once a month to see what's new. Although it takes skill to negotiate and bargain through its many aisles, we assure you that the effort is worth it.
Urdu Bazaar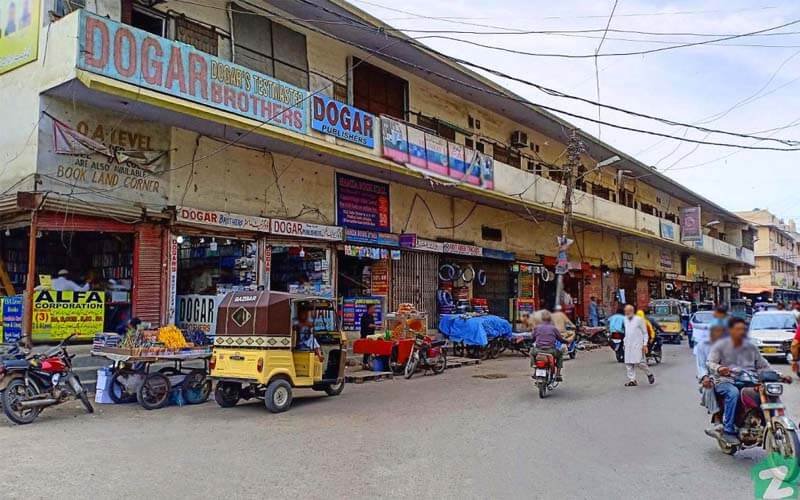 The first book market in the entire sub-continent was Urdu Bazaar, which opened its doors in 1867. You won't find any Karachi native who has not cherished childhood recollection of this location. But, unlike its rivals, those who welcome non-book vendors into their space to sell and survive, Urdu Bazaar remains faithful to its origins. It is the epicenter of book publishing, printing, book retailing and craft materials.
Boulton Market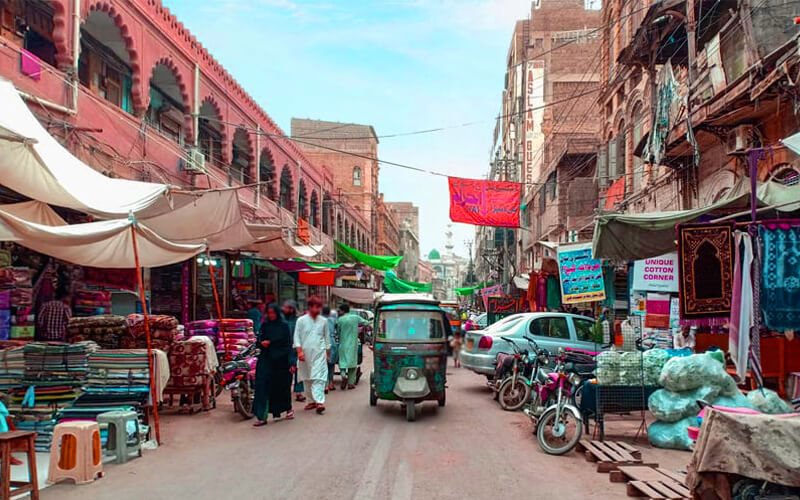 Boulton market was established in 1883 and is considered the most well-known wholesale market. It is unquestionably one of Karachi's oldest and most famous market of Karachi. The market is flocked with many goods at the best price, drawing many inhabitants and retail firms daily. As soon as you enter the market, you get a nostalgic sensation, which evokes memories of Karachi's past in Boulton Market, located in the city's historic center. Plastic goods, home goods, kitchen accessories, clothing, jewelry, foods, and electronic gadgets are just a few items sold at Market.
Paper Market
It is one of the most crowded areas in Karachi. Despite its popularity, the bustle and activity at this wholesale market in Karachi make it a fantastic spot to visit. Paper Market also gets a fresh coat of paint for big occasions throughout the year. However, the celebration of Independence Day is believed to be the most lucrative and crowded holiday for merchants at Paper Market. On the final days of July and the first 13 days of August, several stalls are set up and current businesses. Furthermore, owing to its name, this market is where you'll find all things paper because it is the center of Karachi's paper importers. At Paper Market, you can buy various stationery items. It includes wedding cards, buntings, brochures, banners, posters, and other forms of correspondence.
Zainab Market
Zainab Market is one of the most famous markets of Karachi, located in the city's centre, has never failed to amaze its buyers, even outside Pakistan. The market is the oldest market in town and has got many renovations. Not only does it provide inexpensive and high-quality clothing and jewellery, but it also has the greatest interior and house decor shops. 
Shershah Auto Parts Market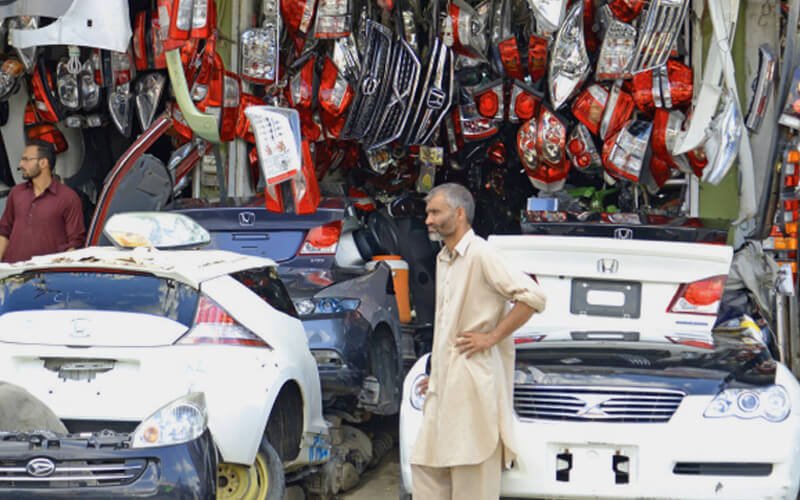 Karachi's Shershah Auto Market, famous for its enormous selection of automobile parts at wholesale rates, is well-known among residents and auto technicians. This market will meet all your requirements whether you're buying a classic vehicle or a new edition, whether you want to repair or enhance your car. In Pakistan, the wholesale market is home to some of the country's major automobile components and scrap importers. It is why you'll be able to locate pretty much any kind of vehicle component here. Chassis, side mirrors, headlights, tail lights, windscreens, bonnets, hoods, audio systems, seat covers, silencers, gearboxes, steering wheels are the items you can find here in this market.