Blinking Lahore in mind comes with an impression of great association with culture, fun, entertainment and best cinemas in Lahore. In the past, Lahore was the center of the Pakistani entertainment industry. Many of the most successful Pakistani film actors, singers, and musicians started their careers in this city. Lahore also has an identity as a stage drama. Many comedy superstars were born in this city.   
The entertainment industry has made a tremendous impact on the culture of Lahore, making it full of movie lovers. As a result, Lahore and its nearby residents have many choices with best cinemas of Lahore for enjoying movies on the big screen. In the recent past, many new state of the art cinemas have been established in Lahore, where movie lovers have choices to watch both new and old movies. 
Brief Lahore Film History:
Before we go into the latest trends in the Lahore film industry and entertainment centers, let us look back at its past. The Lahore Cinema was established in 1929, long before Pakistan's independence. The first Pakistani film was Husan ka Daku by A.R. Kardar. After the success of these films, thousands of Urdu films have been produced for screens in big cities. Pakistan's film industry was built on the back of these early films, which made a significant contribution to the growth of the Pakistani cinema industry. The time from 1959 to 1977 was the golden era for Lahore cinemas. The Pakistani film industry has flourished throughout the year, and it's helped build several existing cinemas.
Here are the names of some famous old cinemas in Lahore:
Shabistan Cinema

Gulistan Cinema

Prince Cinema

Talkies Cinema in Pakistan

Anguri Cinema

Metropole Cinema
List of the Best Cinemas In Lahore:
At the start of the 21st century, the Pakistan film industry again tried to resort to its glorious film quality and many new and high-tech cinemas were established in Lahore. Here we will go through the top of the seven best cinemas in Lahore, where you can enjoy your movie time with your friends and family members with 2D and 3D digital transmitters.  
Cinepax,
Cinestar,
Super Cinema,
Cue Cinema
Cinegold Plex,
The Arena,
Universal Cinema,
Cue Cinema
So let's start with an introduction and information about these cinemas one by one in detail. 
Cinepax: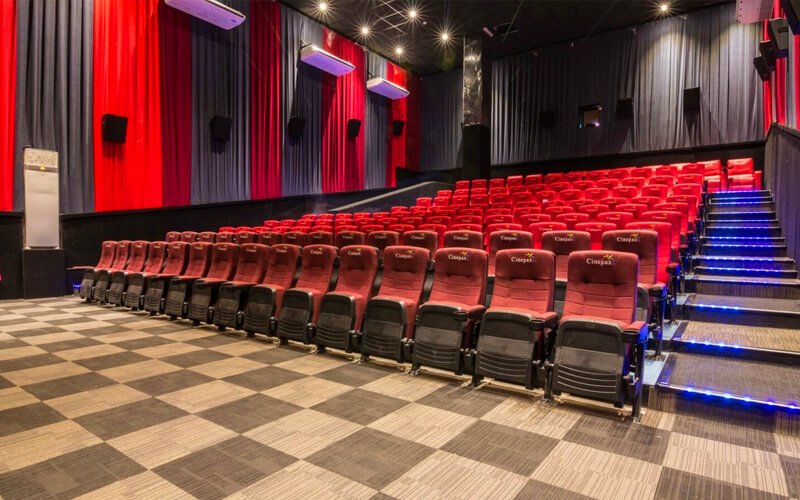 Starting the list of cinemas in Lahore, you can't miss Cinepax as it is one of the best cinemas in Lahore. Though this company has multiple cinemas in all big cities of Pakistan, there are three branches of Cinepax theaters in Lahore. The Cinepax cinema is one of the newest entertainment complexes in Lahore. With its state-of-the-art technology and the latest surround sound equipment, it's the perfect place to enjoy the latest movies. For the new arrivals and other information, you can search for new movie releases, tickets, and different categories prices.
Cinepax Cinemas in Lahore Locations:
Packages Mall

Amanah Tower

Lahore Lake City 
The ticket price starts at only 500 rupees. However, 2D and 3D movie ticket prices may be a little bit high. All types of tickets are available on the Cinepax website. 
Cinestar: One of Best cinemas of Lahore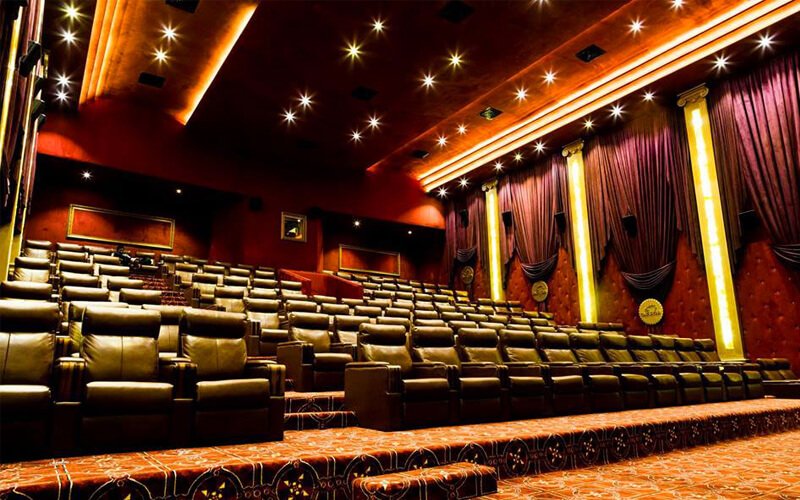 Cinestar is the name on the list of one of the best cinemas in Lahore, and it is very famous among moviegoers. It is the only cinema in Pakistan with exclusive rights to IMAX cinema. Cinestar cinema got the popularity of its friendly and comfortable atmosphere, making it a perfect choice, especially for families. The seating arrangements of the Cinestar are great and comfortable. But the network also claims that they are "the only cinema in Pakistan with exclusive rights to IMAX theatres".
Cinestar is also known for its highly aromatic popcorn and delicious sandwiches, which can be purchased at outdoor food counters. In addition, you can easily book online tickets and enjoy wonderful movies at Cinestar. Cinestar is different from others because of its aromatic popcorn and tasty sandwiches. These delicious items are easily available at outdoor food counters. In addition, you can book tickets by visiting the Cinestar official website with some easy clicks. 
Cinestar in Lahore Locations:
Cinestar Xinhua Mall

Raya Club DHA Phase 6

Cinestar Ali Trade Center

CINESTAR IMAX
Basic tickets start from 500 PKR, but 2D and 3D movies may have high prices.
Cue Cinema: One of Best Cinemas of Lahore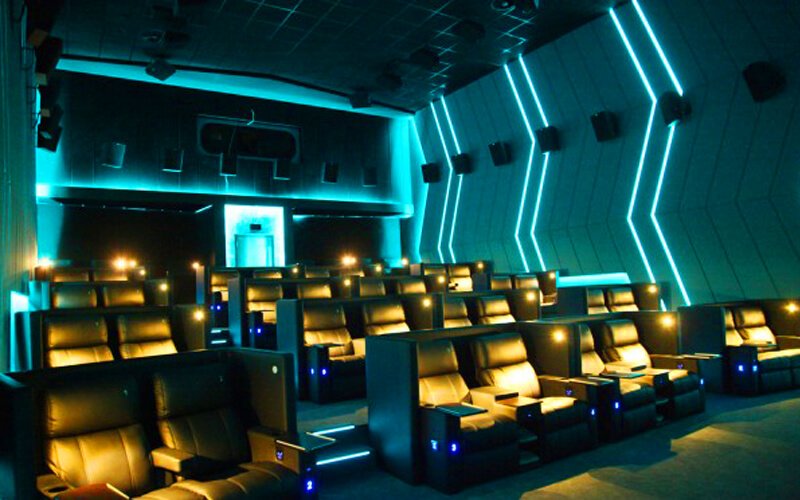 It is a newly constructed state of the art cinema with the latest technology. Being at the prime location of Gulberg it has become a hub of activity for movie lovers. You can use the cinema's loyalty card to get free tickets, food, etc., and then redeem these points for free tickets and discounts. In addition, you can book movie tickets online with their app. Cue Cinema includes the categories of Silver, Gold, Platinum and Maximus.
Maximus is a high-tech Cinema that offers the following latest technologies:
RGB Laser cinema

4K and 3D technology screens

Dolby Atmos Surround Sound system

Restaurant menu and dine-in service
Cue Cinema Location in Lahore :
The ticket price starts from 500 PKR before 5:00 pm. After 5:00 pm and on weekends the price is 600.PKR and for Student Ticket Price: 350 PKR
Super Cinema: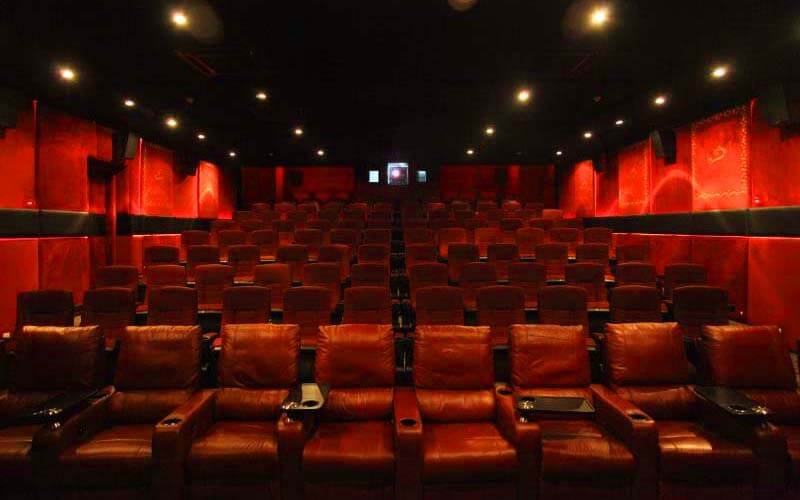 Lahore Super Cinema is one of the most advanced cinemas having 2D and 3D digital multiples. However, it is a new entry in Lahore theaters but has made its reputation among moviegoers due to its luxury and comfort entertainment. You can book online by exploring its official website, all related information like movie display schedule, tickets fee etc. 
Super Cinema Location in Lahore:
Vogue Tower

Royal Palm Lahore
Its basic ticket also starts from 500 PKR. And 2D, 3D movie tickets prices may get higher according to the category. 
Raiha Cinegold Plex: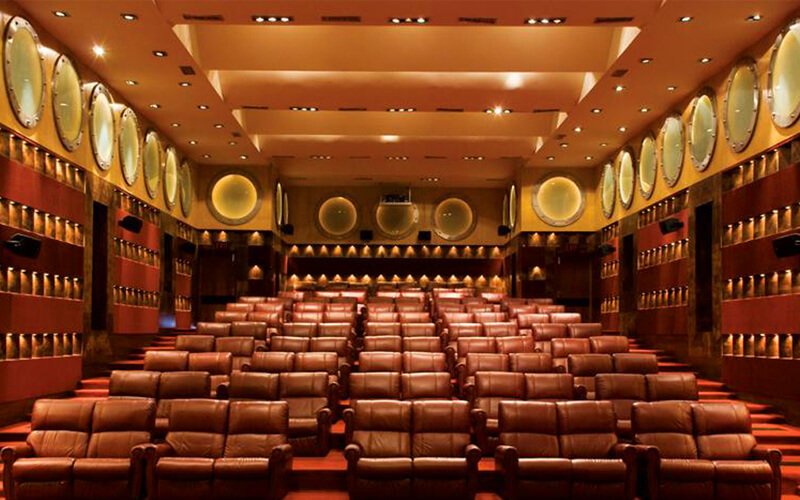 Raiha Cineplex plex is the best cinema in Bahria Town Lahore and its adjacent areas. It has a state of art building and facilities for an exciting movie experience. Raiha Cinegold Plex has 2D and 3D digital cinemas with high-tech facilities for a thrilling movie experience. Raiha Cinegold Plex shows Hollywood and Pakistani movies every day. So you can enjoy the film in an ultra-comfort environment with your family. Regarding tickets and movie schedule, you can visit their website that owns Bahria town. 
Raiha Cinegold Plex Location:
The basic ticket starts from 500 PKR however, 2D and 3D movie ticket prices may vary up to high. 
The Arena: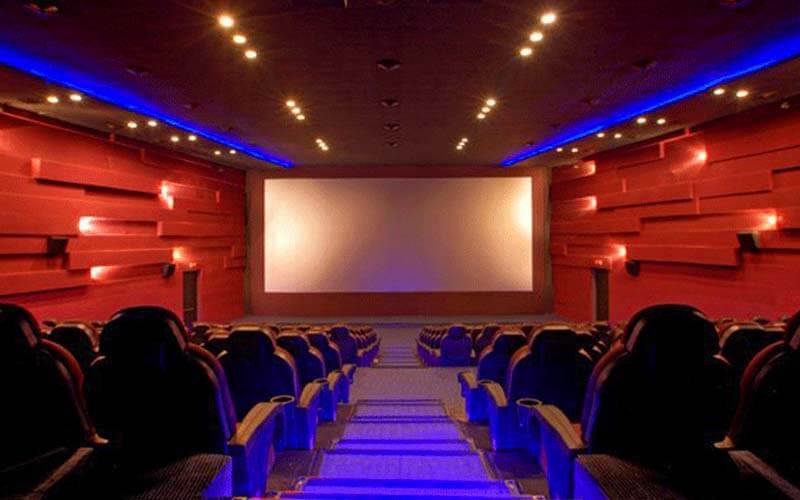 The Arena is another best cinema in Lahore with an ideal family environment. Moreover, it provides the best movie time experience with the latest seating arrangements. The Arena supports 2D and 3D formats and provides the perfect environment for movie nights. In addition, the online portal offers live tracking of the latest releases and ticket availability.
 The Arena Cinema Location in Lahore:
Bahria Orchard, Raiwind Road Lahore
Tickets start at 500 PKR however, 2D and 3D movie ticket prices may differ.
Universal Cinema:
Universal Cinema is a very modern cinema in Lahore. It has spacious and contemporary movie theater halls with extensive and state-of-the-art facilities. The best reason to see Universal Cinema is that it has some of the best movie theaters in Lahore. 2D and 3D technology enhance the experience with full thrilling movie time. Many restaurants are also available outside the cinema to reduce your appetite for snacks and fast foods. For movies schedule, tickets prices, categories, and other details can be known by visiting its official website.  
Universal Cinema Location in Lahore:
Emporium Mall – Johar Town 
The ticket price starts from 500 PKR; however, 2D and 3D movie ticket prices may differ. 
You may also like: Sufi Whirling and Dhamal