Six Beautiful places to visit Pakistan for the first time
The beautiful places of Pakistan have not received much attention from people. It is a fact that eye-catching sites of Pakistan are awaiting public attention. But it is a sad reality that Pakistani places are not as much visited as Indian places. In view of this, we are here with some highly charming destinations that will essentially attract your attention.
The Karakoram High way
The Karakoram high way is a destination that is the beautiful place of Pakistan. You should not forget that the people often call it the KKH. This is the very place that will catch your eye in no time if you make up your mind to visit Pakistan. Never forget that this is the place, which is considered the eighth wonder of the world. The Karakoram is the place that connects Pakistan with China, beginning from Abbottabad to Gilgit-Baltistan that goes up to Kashgar that is a Chinese province. There are many valleys and rivers in this beautiful place to please your eyes. You should also note that the KKH is also famous for its rocky mountains.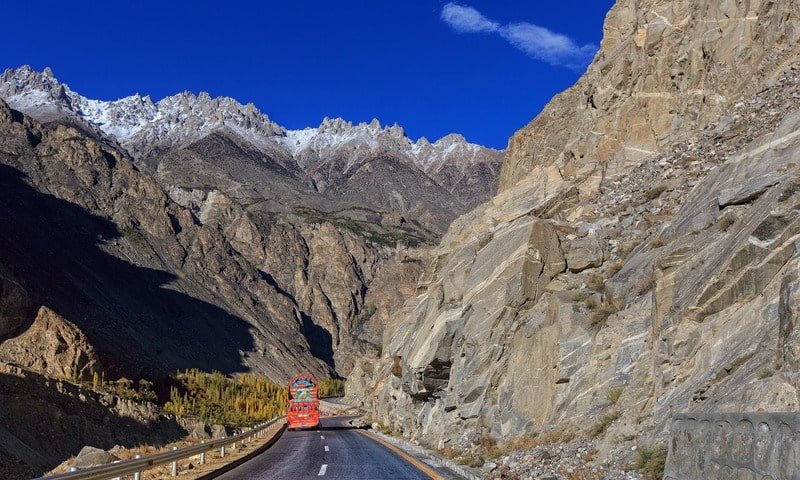 To visit this beautiful site, you can begin your journey from Islamabad by bus or by your own vehicle.
Gilgit-Baltistan
One more place that is very much beautiful place in Pakistan and that speaks of natural beauty in our country is the Gilgit-Baltistan destination. This is the place in which people adore a lot. Here is the Hunza valley that is the valley everybody wishes to visit. So you should never miss the opportunity to visit it as early as possible. The area of Hunza valley is said to be very safe from any kind of danger. The atmosphere there gives visitors the messages of being people-friendly. This Valley is very popular among every new and old traveller. The other visiting site of Gilgit-Baltistan is the Skardu district. You need not ignore this district. Here are many attractive views, very beautiful lakes full of crystal lakes and very eye-pleasing roadways. You can go to visit Gilgit-Baltistan from the KKH and if you choose to go there by air, you can take a flight from Islamabad to Gilgit-Baltistan.
Azad Kashmir
Azad Kashmir has many best picnic points. There are many beautiful places in Azad Kashmir, where you will have much fun to have. Never forget that here you will find many natural sites full of beauty that will catch your eye and attract your attention within no time. Muzzafarabad is its capital. It is here that you can go to Pir chinasi at a peak of 2900. The beautiful lush green forests and slowly flowing waters of Neelum Valley, Jhelum Valley, Sharda Valley, and Leepa Valley are definitely not to be missed. There are also pretty lakes located in these valleys, such as the Shounter Lake, Ratti Gali Lake and Chitta Katha Lake in Neelum Valley. Azad Kashmir can be visited by bus, your private car or by air if you make up your mind to take a plane to Islamabad.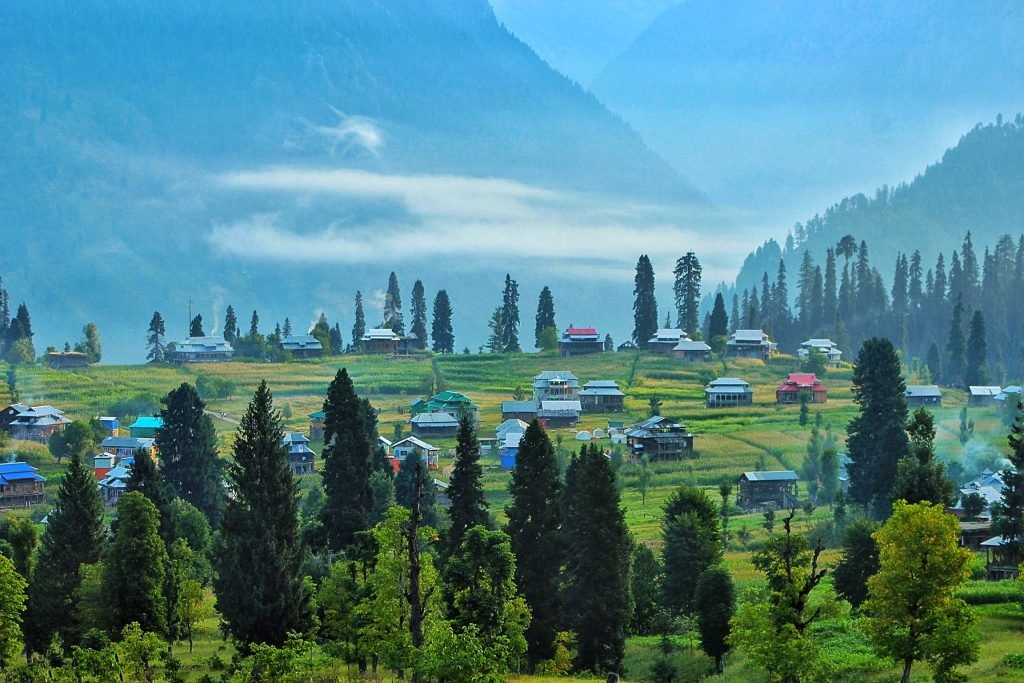 Lahore
Lahore beautiful places are a site for your eyes. Here are to be found in many historical destinations to enrich you with knowledge and recreation. Gardens, parks, forts, mosques, and food lines attract your attention the moment, you enter this big city of Pakistan. We tell you that there are many things you should visit, they include beautiful Shahi Qila of Lahore Fort, historic Minar-e-Pakistan and the captivating scenery of the Shalimar Gardens to the shopping spaces of Anarkali Bazaar, Liberty Market and the Mall of Lahore. You should also pay a visit to the mosques in Lahore. And never ever miss the chance to pay a fun visit to Waga border to observe the guard ceremony in front of your eyes to amuse yourself a lot. Do not worry, you will find many ways of transportation here to take you from place to place in this historical city of Pakistan.
Islamabad
The Islamabad tourist places are also a scene for your eyes. This beautiful city is covered with natural beauty. Tourists rush to it after being amused by the beauty of Lahore. Faisal mosque is the biggest destination of the people visiting Islamabad. This is the mosque that is to be found at the foothills of Margalla hills. You should also not miss the idea to go to Saidpur village that is there since the Mughal era. It is here that you will find yourself many traditions in modern ways. Damn-e-Koh is also another place that can really amuse you. Lok Virsa Museum is also a place where you must go on a priority basis. Wax museum is one more place where you can get to know about many historic things in Pakistan.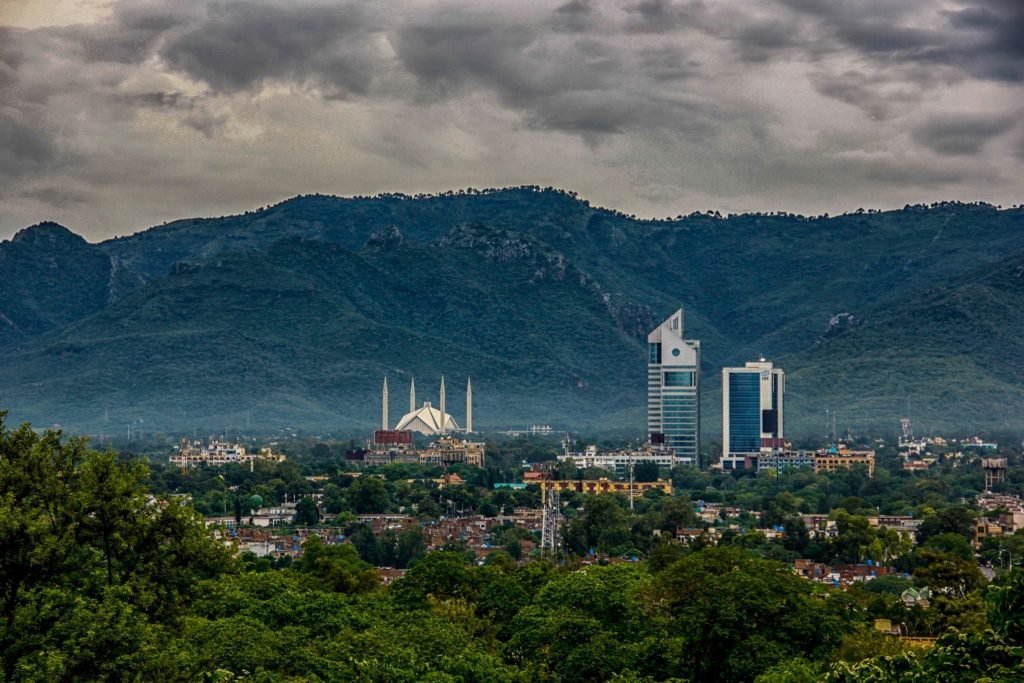 Karachi
Never forget that Karachi is the best place to visit. It is the largest city of Pakistan. Its economic importance is also very much. In fact, it is mini Pakistan. You can find here Pakistani people from every corner of Pakistan. Do not forget that Karachi is a historical city. You can make up your mind to visit the places speaking of the love and admiration of Pakistan's founder, Muhammad Ali Jinnah, in many landmarks, monuments, and buildings, such as the Quaid-e-Azam Museum, the Quaid-e-Azam Mausoleum, the Wazir Mansion (the founder's birthplace) and the Bagh-e-Jinnah, also known as the Frere Hall Garden. Mohatta Palace in the wealthy district of Clifton is also a location that you must visit. We recommend you also go to the museum of a state bank, the national museum of Pakistan and the Pakistan airbase museum. It is here that you can amuse yourself with the view of the 19th century Native Jetty Bridge and the Karachi Harbour.